Previous Internet Society Fellows to the IETF
Abdulkarim Oloyede (Nigeria)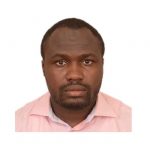 Abdulkarim Oloyede is a Lecturer at the University of Ilorin and Kwara State University, where he teaches Internet protocols to undergraduate and graduate students, and also conducts research on the performance of EIGRP and OSPF using OPNET. He holds a PhD in Electronics Engineering and a MSc in Telecommunications. He is currently a member of the Technical Advisory Committee for Nigeria at the ITU and is also the Vice-Chair for the ITU-D Telecommunication Development Advisory Group (TDAG). Abdulkarim has been widely published in a number of academic journals and is very interested in the OSPF working group at the IETF.
Afifa Abbas (Bangladesh)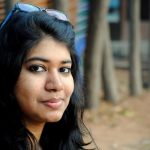 Afifa Abbas is an Information Security & Governance Lead Engineer at Banglalink Digital Communications Ltd. She leads the R&D and implementation activities at the organization with regards to DNS security, routing security and DDoS mitigation. Afifa has been an ICANN and APNIC Fellow and is a member of APRALO. She holds a BSc in Electrical and Electronics Engineering and a MSc in Electrical and Telecommunications Engineering, and specializes in security operations: vulnerability management, incident response, security information and event management, and network threat behavioral analysis. Afifa is keenly looking forward to participating in the DNSOP and OPSEC working groups
Ahmad Alasadeh (Palestine)
Ahmad Alasadeh is an Assistant Professor at Birzeit University in Palestine. He teaches network security and cryptography, supervises undergraduate projects and graduate theses, and is currently undertaking research around usability challenges with secure neighbor discovery (SEND). Ahmad holds a PhD in Network Security and a MSc in Scientific Computing. He is a regular speaker at academic conferences and his work is published in several research journals. He is a Board Member of the ISOC Palestine Chapter and a Member of ICANN APRALO. His interests at the IETF are the ANIMA and TLS working groups.
Diego Dujovne (Chile)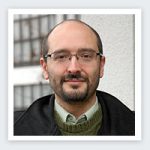 Diego Dujovne (Chile) is an Associate Professor at the Universidad Diego Portales, where he has been leading a number of institutional projects: built a LoRa simulator to test LPWAN protocols; built an ICMPv6 implementation using LPWAN SCHC; and others. Diego holds a PhD in Informatics from INRIA France, and specializes in topics such as wireless sensor networks, embedded systems, IoT, and digital signal processing. He is currently the Chair of the IEEE Communications Society Chapter in Chile and has been involved with supporting ISOC's IETF outreach activities in Latin America. Diego is a Returning Fellow having been selected for IETF 89 and IETF 98. He currently follows the DETNET, ROLL, 6LO, 6TISCH, and LPWAN working groups at the IETF.
Jose Ignacio Alvarez-Hamelin (Argentina)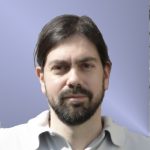 Jose Ignacio Alvarez-Hamelin is a Professor at the Universidad de Buenos Aires. He is also the Head of the Complex Networks and Data Communications research group, where he guides the direction of research studies around network congestion, complex systems, routing protocols, and interconnection. He has most recently been involved in a study in Paraguay and Bolivia where he has been investigating the evolution of IXPs. He actively follows the IPPM and TICTOC mailing lists and has prepared a draft on 'Advanced Unidirectional Route Assessment' to present to the IPPM working group at IETF 101 London.
Marcelo Santos (Brazil)
Marcelo Santos is a Professor at the Federal Institution of Sertao Pernambucano. His current research activities are centered around SDN, NFV, IoT, smart grid, and network measurement. He holds a PhD in Computer Science and a Master of Information Engineering. Marcelo was part of a team funded by Ericsson Research that developed cloud computing solutions known as LAMCloud and SONCloud. He is a CGI.br Fellow and will be coordinating an IETF/IRTF workshop at the 2018 Conference of the Brazilian Computer Society. Marcelo currently follows the work of the NMRG, NFVRG, and T2TRG research groups at the IETF.
Nesredien Suleiman Wubeneh (Ethiopia)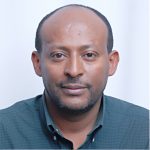 Nesredien Suleiman Wubeneh is a Lecturer at Addis Ababa University, where he is also the Coordinator for Postgraduate Continuing and Distance Education. His research interests are IoT, Internet routing security, and mobile IP networking. Nesredien recently initiated a project to incorporate IETF documents and working group activities into the undergraduate and graduate programs schedules at his university. He holds both BSc and MSc degrees in Computer Science and is currently undertaking a PhD in Information Technology. Nesredien is very interested in the DOTS and 6LO working groups.
Pavle Vuletic (Serbia)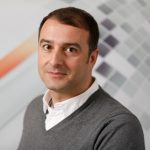 Pavle Vuletic is an Assistant Professor who teaches advanced computer networking at the University of Belgrade, School of Electrical Engineering. He has obtained BSc, MSc and PhD degrees from the University of Belgrade, School of Electrical Engineering as well. His research interests cover the areas of SDN, active network monitoring and measurement, and network and systems security. Pavle presently manages AMRES, the national research and education network (NREN) for Serbia and is also involved with RSNOG and RIPE NCC.
Subbian Umamaheswari (India)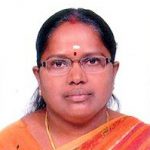 Subbian Umamaheswari is an Associate Professor at Damodaran College of Science where she focuses on research in the areas of IoT, big data analytics. cloud computing, and 5G networks. She holds a BSc in Computer Science, MPhil and DPhil degrees in Computer Science, and is also widely published in academic journals and conference papers. Subbian has previously been the Coordinator for the "Research Paradigms in Communication and Data Engineering" and "Emerging Trends in Digital Image Processing" working groups of the Joint Science Education Programme sponsored by Indian Academy of Sciences. She currently follows the ROLL, MANET and CORE working groups.
Tirumaleswar Reddy Konda (India)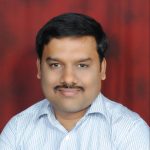 Tirumaleswar Reddy Konda is a Senior Software Architect at McAfee Inc. (India), specializing in protocol design at the Internet, transport, and application layers, and currently involved in projects related to secure protocols, cloud security, VOIP security and firewall/NAT. He is a Member of the Cisco India Patent Advisory Board and has 15 approved patents at the U.S. Patent Office. Tiru has co-authored 14 RFC and over 7 IETF WG drafts, and is an active contributor to the DOTS, DPRIVE and RTCWEB working groups at the IETF. He is a Returning Fellow, having been selected for the Fellowship to IETF 90 and IETF 96.