Today, we're pleased to share a pre-recorded session: A Conversation about Internet Measurement during the COVID-19 Pandemic.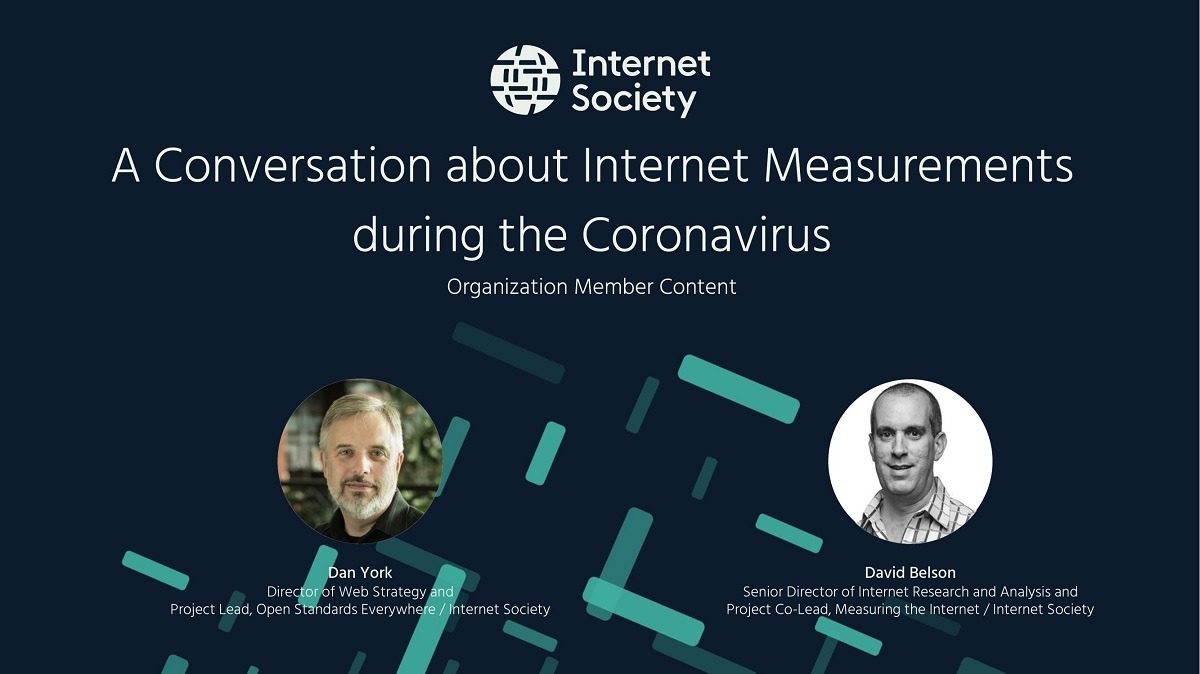 COVID-19 has reinforced the need for Internet measurements and monitoring across various metrics, and the broader need to make data more accessible globally.
The Internet Society's David Belson and Dan York on:
the impact on the Internet of the coronavirus pandemic,
why the Internet hasn't broken,
the challenges of measuring Internet traffic, and
how Internet Society Organization Members can become more involved with the 2020 Internet Measurement project.
Please listen to the discussion via Soundcloud when it best suits you. We'd love to hear your thoughts and questions on the topic in the comments section on Soundcloud.