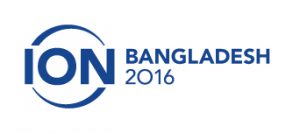 One week from today, we'll be at ION Bangladesh! Our first event of the year will be co-located with the Bangladesh Network Operators' Group (bdNOG). ION takes place on 11 April 2016.
As always, ION Conferences bring network engineers and leading industry experts together to discuss emerging technologies and hot technology topics. Early adopters provide valuable insight into their own deployment experiences and bring participants up to speed on new standards emerging from the IETF.
Agenda
The whole agenda and all our great speakers for ION Bangladesh will make this a great event. Here's a quick look at the day:
Opening Remarks
Kevin Meynell (Internet Society)
Welcome from ISOC Bangladesh Dhaka Chapter
Prof. Dr. Shabbir Ahmed (President, ISOC Dhaka Chapter)
Secure BGP and Operational Network Report of Bangladesh
Jahangir Hossain (ISOC Bangladesh Dhaka Chapter)
Routing Resilience Manifesto and MANRS
Moderator: Kevin Meynell (Internet Society)
Panelists: Fakrul Alam (APNIC); Jan Žorž (Internet Society) & F. M. Rashed Amin (Link3 Technologies Ltd.)
Implementing DANE
Jan Žorž (Internet Society)
bdNOG Report
Sumon Ahmed Sabir (Chairman, bdNOG Board of Trustees) & F. M. Rashed Amin (bdNOG President)
Special Guest Remarks
M.A Hakim (bdNOG Board of Trustees & President ISPAB Bangladesh)
Keynote
Dr. Khondkar Siddique-e-Rabbani (Department of Biomedical Physics & Technology, University of Dhaka)
Chief Guest Remarks
Dr. Shahjahan Mahmood (Honorable Chairman, Bangladesh Telecommunication Regulatory Commission)
Case Study of Bangladesh IPv6 Deployment
Md. Abdul Awal (Abdul Awal, BDREN)
APNIC Update
Pubudu Jayasinghe (APNIC)
The Future of SIP in WebRTC
Shaila Sharmin (Link3 Technologies)
Holistic view of 802.1X integration & optimisation
Faisal (BDPEER)
What's Happening at the IETF? Internet Standards and How to Get Involved
Kevin Meynell (Internet Society)
IPv6 in Asia: Laggards & Trends 
Moderator: Kevin Meynell (Internet Society)
Panelists: Sumon Ahmed Sabir ([email protected]), Asela Galappattige (Sri Lanka Telecom), Matsuzaku Yoshinobu (IIJ) & Nurul Islam Roman (APNIC)
Closing Remarks
Kevin Meynell (Internet Society)
Registration
ION Bangladesh registration is available at a discount using the following codes:
Full event: BNG5-FULL
Conference only: BNG5-CONF
Webcast
If you are not able to be there in person, don't fret; we are planning to webcast the ION Conference and we'll provide the link here on the blog and on the main ION Bangladesh page in the next few days. After the event, don't forget to check back to find featured presentations and other highlights.
Our Sponsor
We would also like to once again thank Afilias for supporting ION Bangladesh as an ION Conference series sponsor! (If you're interested in sponsoring a future ION Conference, read the sponsorship flyer or contact us.)
Join Us
Will you be in Bangladesh next week for bdNOG and the ION? Please be sure to let us know! Drop us a message on Facebook, Twitter, or Google+ (using the hashtag #IONConf), or simply email us.
We can't wait to see you in Bangladesh – or online – as we continue to share real-world deployment experiences and work to better understand your needs to get things like IPv6, DNSSEC, TLS, and secure routing deployed.