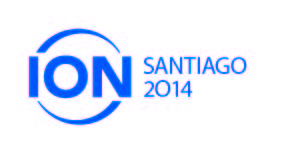 Want to learn the latest news about IPv6, DANE, BGP security, Anti-spoofing, TLS, Best Current Operational Practice (BCOP) efforts, and standards within the IETF?
For all of this information, please join us tomorrow, Tuesday, October 28, 2014, at 2:00pm CLST (15:00 UTC), when our ION Santiago event will be streaming live out of Chile.
You can watch the event using the LACNIC 22 webcasting page. The ION Santiago agenda is packed with great sessions:
What's Happening at the IETF? Internet Standards and How To Get Involved
Beyond the Tipping Point: Global Connectivity Two Years After World IPv6 Launch
Panel: Routing Around Catastrophe: Securing BGP, Anti-spoofing and More
Lock It Up: TLS for Network Operators
DANE: The Future of Transport Layer Security (TLS)
Join us tomorrow for what should be an excellent set of sessions!
And if you want to get started now with deploying these technologies, please visit our "Start Here" page to find resources targeted at your type of organization or role.