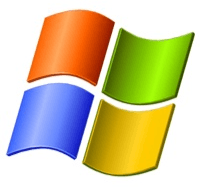 Do you want to get started with IPv6 but don't know how to configure IPv6 on your Microsoft Windows machine? This page from Microsoft Technet provides an excellent introduction to IPv6 in the Microsoft Windows environment. It covers both IPv4 and IPv6 networking technologies from a Windows standpoint, including what is supported, key concepts, and configuration guides.
If you want to dive right in and start configuring Microsoft Windows machines for IPv6 start with this page. It gives an overview of the IPv6 tools available in Microsoft Windows, and is aimed more towards administrators. Also for administrators, this document from Microsoft explains IPv6 transition technologies and how to configure their use with Microsoft Windows.
Microsoft's IPv6 product team maintains an active IPv6 blog where you can find many discussions relevant to IPv6 and Microsoft's products. If you're having IPv6 related trouble with Microsoft's products visit their forum dedicated to the topic.
---
If you would like to get started with IPv6, please visit our IPv6 resources or begin with our "Start Here" page to help find resources most appropriate for your type of organization. If you have an IPv6 case study you think we should consider for inclusion on our site, please contact us – we are always looking for more!