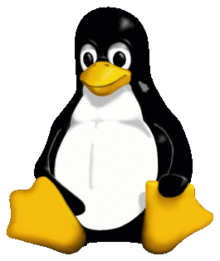 Do you want to get started using IPv6 but don't know how to configure it on your Linux machine? Different distributions of Linux often have different configuration routines. This page exists to list the most popular Linux distributions and how to configure IPv6 for them.
A good place to start is the the Linux IPv6 HOWTO put together by the Linux Documentation Project.
Debian
This video from The Dedicated Server Handbook is a great place to start if you're using Debian. Afterwards you might want to visit Debian's IPv6 Project page.
Red Hat / Fedora / CentOS
The fine admins of NixCraft have put together this step-by-step tutorial detailing IPv6 setup on Red Hat Linux. Also, the High Performance Computing Center of the US Department of Defense has a short tutorial for Red Hat Linux and IPv6.
Ubuntu / Mint
NixCraft has a step-by-step tutorial for IPv6 for Ubuntu. Also, the Kubuntu project maintains an excellent page devoted to Ubuntu and IPv6.
SUSE / OpenSUSE
NixCraft has a step-by-step tutorial for IPv6 for SUSE and OpenSUSE. Also, the OpenSUSE Project maintains a great resource for IPv6 on OpenSUSE.
---
If you would like to get started with IPv6, please visit our IPv6 resources or begin with our "Start Here" page to help find resources most appropriate for your type of organization. If you have an IPv6 case study you think we should consider for inclusion on our site, please contact us – we are always looking for more!