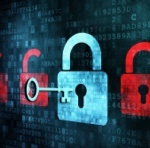 To make the Internet more secure, Transport Layer Security (TLS), the successor to Secure Sockets Layer (SSL) needs to be widely deployed by all kinds of applications across the Internet. The purpose of this page is to maintain a list of the most commonly used Transport Layer Security(TLS) libraries available for developers.
Popular TLS libraries:
The Electronic Frontier Foundation(EFF)'s project STARTTLS Everywhere is is a project to develop STARTTLS for Simple Mail Transfer Protocol(SMTP) communications.
We are always looking for additional information. If you would like to see another TLS library listed on this page, please send us a message and please include a link to the library's website.
---
For more information about TLS, and developing secure applications, check out our page on TLS for Applications. Or visit the IETF's Using TLS in Applications (UTA) working group.