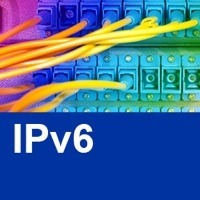 A research paper presented at the August 2014 ACM SIGCOMM shows IPv6 usage increasing by all measurements. The paper's conclusion is summed up as, "IPv6 is Now Real."
It goes on to state, "Traffic data shows that IPv6, while just 0.63% of measured Internet packets, is growing at a rate of over 400% in each of the last two years; application mix data shows content packets now dominating traffic; transition technology data shows that virtually all IPv6 traffic and Google clients are now native; and, performance data shows IPv6 now nearly on par with IPv4. IPv6 is finally being used natively, for production, and at a rapidly-increasing rate."
What makes this paper stand out is the sheer quantity of data that its authors measured and categorized to reach their conclusions. I don't know if anyone else has ever collected this much data about IPv6 adoption and presented it as one piece of research.
The paper can be downloaded from the International Computer Science Institute's website. Here is the direct PDF link, you can also download their data if you wish to perform your own analysis. The paper's authors are Jakub Czyz, Scott Iekel-Johnson, Mark Allman, Eric Osterweil, Jing Zhang, and Michael Bailey.
---
If you would like to get started with IPv6, please visit our IPv6 resources or begin with our "Start Here" page to help find resources most appropriate for your type of organization. If you have an IPv6 case study you think we should consider for inclusion on our site, please contact us – we are always looking for more!