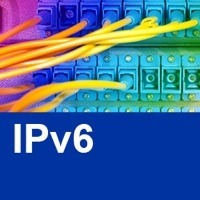 With so much of the IPv6 talk about addressing and transition technologies it can be easy to forget the many other protocols that need implementing for a complete IPv6 deployment. With any IPv6 transition there are going to be other control protocols that need transitioning as well.
Some features or services offered in IPv4 have direct IPv6 equivalents, such as IGMP and MLD. Whereas others may not be necessary in IPv6, such as NAT. Still others may not change at all between IPv4 and IPv6, such as NTP.
This table is a non-exhaustive compilation of the most common IPv4 control protocols and their IPv6 counterparts with accompanying RFCs. It's a good place to start investigating which services your organization will need to migrate when moving to IPv6.
---
If you would like to get started with IPv6, please visit our IPv6 resources or begin with our "Start Here" page to help find resources most appropriate for your type of organization. If you have an IPv6 case study you think we should consider for inclusion on our site, please contact us – we are always looking for more!
---