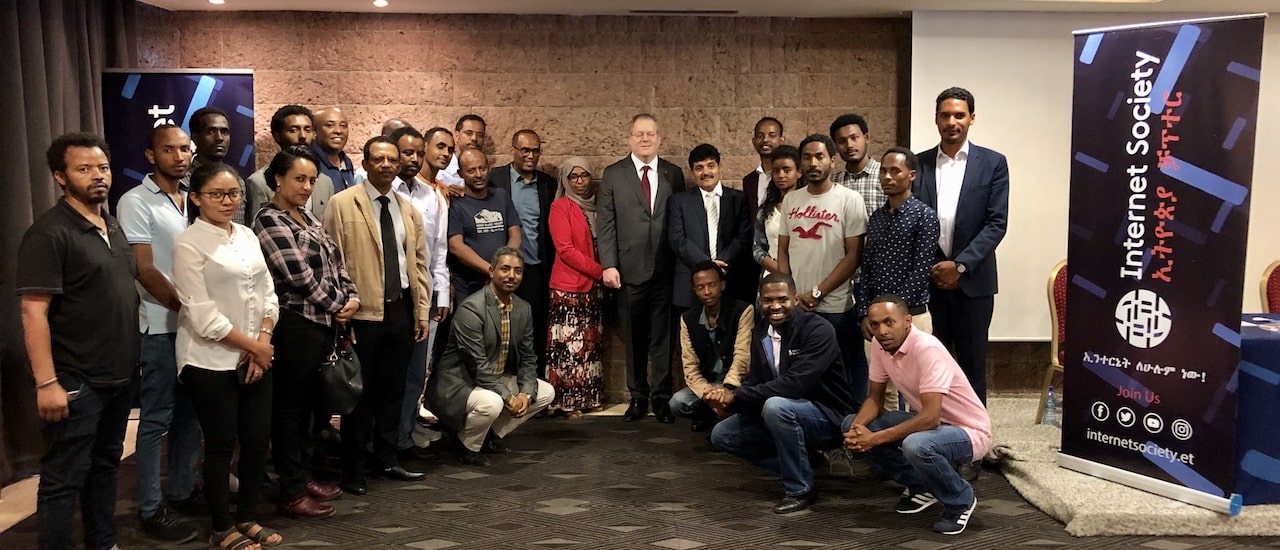 At a Glance
Current Status:
Closed
Applications open:
25 January 2023
Applications due:
25 April 2023
chapters are comprised of local volunteers who run programs and activities that support our principles and mission.
Chapter Admin Funding
The Chapter Admin Funding program offers annual funding to support Internet Society chapters to manage their day-to-day activities and to maximise their effectiveness.
Program Objectives
Strengthen chapter and administrative operations
Assist chapters establish as formal legal entities
Improve chapter performance
Contribute to maintaining an active and dynamic chapter community
What Do We Support
The areas supported by Chapter Admin Funding fall into six categories:
Official registration of the chapter
General admin support
Membership management
Website development with hosting
General Assembly
Marketing, publicity, and branding
For the full list of supported activities under each of these six categories, please refer to the List of Costs.
The following activities are NOT supported by Chapter Admin Funding:
Travel costs for chapter officers, Board members or chapter members
Compensation of chapter officers for voluntary engagement
Organization of external events/projects, for this purpose, please apply for Beyond the Net Small Program.
Funding can only be used for the purposes listed in the approved funding application.
Eligibility
Chapter Admin Funding is available to Internet Society chapters only.
Chapters must also meet the following criteria:
Chapter is in good standing (or pre-rejuvenation – on a case by case basis) and meet the minimum Chapter standards as outlined in the Chapter's Charter Letter.
Chapter undergoing a rejuvenation process cannot be considered.
Chapter has submitted all required funding reports from previous years.
Chapter has an official bank account in its name according to the local legal registration.
Any applications that do not meet the above requirements will automatically be disqualified from receiving funding.
Funding Available
The max. amount for which each Chapter is eligible depends on the results of their performance evaluation.
In 2023, the amounts available to each Chapter are based on the December 2022 performance evaluation results:
Gigabit: up to $3,500 USD
Megabit: up to $3,000 USD
Kilobit: up to $2,500 USD
Bit: up to $2,250 USD
In Good Standing: up to $2,000 USD
In pre-rejuvenation: up to $1,500 USD (approved on a case by case basis)
2023 Application Timeline
25 January 2023
Applications open
25 April 2023
Applications close
15 May 2023
Deadline for signing Grant Agreement*

*Chapters that have not signed their grant agreement by this date will not be able to receive 2023 Admin Funding.
1 February–30 May 2023
Admin Funding disbursed monthly upon receipt of signed Grant Agreement
Application Review Process
Applications are reviewed by Internet Society staff to determine whether the activities fit the program guidelines. Feedback is provided during this period and, if necessary, staff will reach out for additional information about the submitted application.
Disbursement of Funds
At the time of approval of their application, the Chapter is required to sign the Internet Society Grant Agreement.
Please note that depending on the circumstances (e.g. additional information needed), the review period up to the actual disbursement can take several weeks.
Reporting Requirements
The Chapter is requested to describe and evaluate the activities undertaken and report on the use of admin funds received at the mid and end of the year, based on the originally submitted financial plan.
The Chapter is also requested to keep all invoices for reporting and audit purposes.
In case of non-compliance with these requirements, the Chapter may be asked to return funds to the Internet Society and will not be eligible to apply for future funding.
Want to Learn More?
Image copyright: © Internet Society