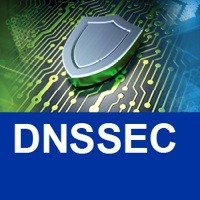 Our work to accelerate the global deployment of DNS Security Extensions (DNSSEC) involves multiple activities beyond the information we publish here on the Deploy360 web site.  Other efforts include:
Operation of the public 'dnssec-coord' mailing list for people interested in advancing the deployment of DNSSEC.  Anyone may subscribe.
Monthly public conference calls bringing together people from across the world to work together on advancing DNSSEC.
Publication of weekly DNSSEC deployment maps, available for all to use.
Operation of the DNSSEC-deployment.org website.
Assistance with organizing and supporting the DNSSEC Workshops held three times a year at ICANN meetings.
Participation on the Program Committee for the ICANN DNSSEC Workshops.
Financial sponsorship of projects related to DNSSEC and DANE.
Participation in IETF working groups related to DNSSEC, including DNSOP, DANE and others.
We believe that the deployment of DNSSEC is critical to ensuring the security of the overall Internet and allowing people to have a higher level of trust in information on the Internet.  Please join with us in helping deploy DNSSEC today!  Visit our Start Here page to find resources to help you get started.