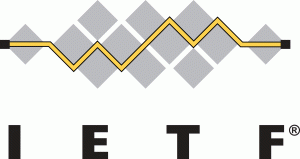 Last week, The Register ran an article about the lack of participation from smaller ISPs in IETF IPv6 activities. With IETF 99 in Prague coming up in just under a month, we thought now would be a good time to remind you of all the IPv6 work happening at the IETF and how you can get involved – even from the comfort of your own desk if you can't make it to the meeting in person.
The IETF is open to all participants, and participation is free of charge. The main thing to remember is that the IETF runs on consensus. If only one type of network operator or vendor is showing up, guess what? They reach consensus without your input. This is the point the consultant in the article is trying to drive home – your input is both welcome and necessary. The IETF needs input from all types of networks, vendors, enterprises, governments, etc. to get the best possible outcomes and the most functional standards.
IPv6 permeates so many Working Groups at the IETF that it would be nearly impossible to name them all. But, to list the highlights, here are some of the key IPv6-related Working Groups:
The IETF can be overwhelming, particularly for newcomers. With 100+ active working groups, where do you start? If you're a network operator interested in IPv6, we recommend you start with the seven listed above. Here are a few first steps you can take:
Read the charters linked above and pick one or a few that interest you the most.
Join their (free, public) mailing lists.
Read the drafts on tap for the next meeting (Working Group agendas will be published to https://ietf.org/meeting/99/index.html).
Get ready to participate!

Visit https://ietf.org/meeting/99/remote-participation.html for more information, but all sessions have both audio-only and livestream feeds with robust remote participation options.
In person. All are welcome in Prague, so register at https://ietf.org/meeting/register.html.
As a Fellow. Did you know ISOC has a fellowship program for technical fellows to the IETF? Watch https://www.internetsociety.org/what-we-do/education-and-leadership-programmes/ietf-and-ois-programmes/internet-society-fellowship for more information, but applications for IETF 100 in Singapore will open on 10 July.
So much good work happens at the IETF and on the mailing lists between meetings. Now is an excellent chance to get involved and to make sure your voice is heard in the standards process.