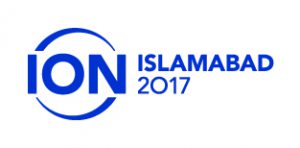 We are excited to announce that the agenda for ION Islamabad has been finalized. This will take place on Wednesday, 25 January 2017, alongside the South Asia Network Operators Group (SANOG) conference, SANOG 29. As always, this ION is generously supported by our series sponsor Afilias.
The agenda is already online and it's our patented mix of IPv6, DNSSEC, Securing BGP, and TLS for Applications. A quick preview of some of our session titles:
Deploying DNSSEC – Champika Wijayatunga, ICANN
DANE/DNSSEC/TLS Testing in the Go6lab – Jan Žorž, Internet Society
What's Happening at the IETF? Internet Standards and How to Get Involved – Kevin Meynell, Internet Society
Mind Your MANRS & the Routing Resilience Manifesto – Aftab Siddiqui, Internet Society
IPv6 Regional Status – An Update – APNIC representative (tbc) & Aftab Siddiqui, Internet Society 
IPv6 Success Stories! – Panel Discussion
In order to register for the event, kindly use the SANOG 29 registration page. If you're only interested in attending the ION conference then you may register for "Tutorial Only" and it will give you access to all SANOG 29 Tutorials as well as the ION Conference.
ION helps network operators stay ahead of the curve to understand and deploy emerging Internet technologies, and presents a unique opportunity to discuss the future of the Internet with the people who help craft it.
We're also planning the rest of the 2017 calendar, so if you're organising something that might lend itself to co-locating an ION then please let us know! We usually hold four events each year in locations all over the world, and we're open to all sorts of opportunities. Contact us to discuss co-location possibilities, or how your company could sponsor an ION Conference.