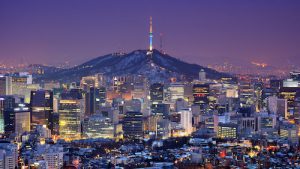 The final day at a IETF is usually pretty quiet for us, but not at the IETF 97. There's four sessions of interest before we bid farewell to Seoul.
The first session on Friday morning at 09.30 KST (UTC+9), see the second part of the TLS meeting continuing on from where it left off on Tuesday. After that, it requires a bit of a juggling act as the Dynamic Host Configuration, DNS PRIVate Exchange, and CURves, Deprecating and a Little more Encryption Working Groups all start at 11.50 KST (UTC+9).
---
NOTE: If you are unable to attend IETF 97 in person, there are multiple ways to participate remotely.
---
In DHC there's a proposed update to the DHCPv6 specification to add prefix delegation and stateless DHCPv6, along with an updated draft on DHCPv4 over DHCPv6 that provides a mechanism for dynamically configuring IPv4 over an IPv6-only network.
DPRIVE is working on securing the connections between the DNS clients and the recursive resolvers, using TLS and/or DTLS. This meeting will focus on the TLS and EDNS padding profiles whereby DNS messages are increased by a variable number of bytes to limit how much correlation can be made with well-known unencrypted packets. There will also be a discussion about Phase 2 of the group's activities.
That just leaves CURDLE which is working on the cryptographic security of a number of protocols. Its very full agenda includes the specification of new algorithms for DNSSEC, along with those for SSH and CMS.
With that, it's goodbye from us and onwards to Chicago. Many thanks for reading along this week… please do read our other IETF 97-related posts … and we'll see you at IETF 98 on 26-31 March 2017!
Relevant Working Groups: