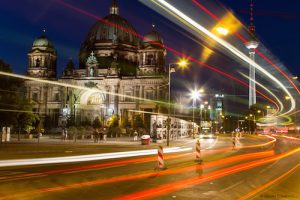 Next week is IETF 96 in Berlin which is the second time the IETF has been held in the city. The Deploy360 team will be well represented with Megan Kruse, Dan York and Kevin Meynell in attendance, who between them will be bringing you the latest IPv6, DNSSEC, Securing BGP, TLS and anti-spoofing developments.
Our Deploy360 colleagues are planning to cover the following sessions, so please come and say hello!
Monday, 18 July 2016
Tuesday, 19 July 2016
Wednesday, 20 July 2016
Thursday, 21 July 2016
Friday, 22 July 2016
The Internet Society has also put together its latest Rough Guide to the IETF 96, and will again be covering wider developments over on the Tech Matters Blog. In particular, see:
If you can't get to Berlin next week, you can attend remotely! Just visit the IETF 96 remote participation page or check out http://www.ietf.org/live/ for more options.