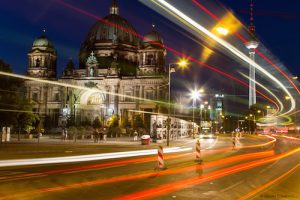 Wednesday is a relatively quieter day for the Deploy360 team at IETF 96 in Berlin, with just a couple of working groups to follow. This is probably a good thing after Tuesday though, when our colleague Jan Žorž was drafted into co-chairing the 6MAN Working Group which saw some quite intense discussions on the drafts up for consideration.
---
If you are unable to attend IETF 96 in person, there are multiple ways to participate remotely.
---
OPSEC has several IPv6 related drafts on its agenda on Wednesday afternoon. The draft draft-georgescu-opsec-ipv6-trans-tech-threat-model-01 relates to analyzing threats associated with IPv6 transition technologies using the STRIDE threat classification, whilst another draft draft-ietf-opsec-v6-09 deals with operational security considerations for IPv6. Finally, the draft draft-ietf-opsec-ipv6-eh-filtering puts forward recommendation for the filtering of packets containing IPv6 extension headers.
ROLL focuses on routing for the Internet-of-Things and will discuss several protocols for resource constrained nodes. This meets later on Wednesday afternoon.
It might also be worth checking out the DHC, Netconf and DNSSD Working Groups. DHC has several DHCPv6-related drafts up for discussion, including on Secure DHCPv6. There's also a draft draft-ietf-netconf-tls-client-server-00 related to a TLS Client Server Model in NETCONF, whilst in DNSSD there's a discussion on DNS Update and mDNS/hybrid proxy coexistence which is related to Homenet.
To round off the day, the IETF Operations, Administration, and Technical Plenary is being held in the evening starting at 17.40 UTC+2.
For more background, please read the Rough Guide to IETF 96 from Olaf, Dan, Andrei, Mat, Karen and myself.
Relevant Working Groups: