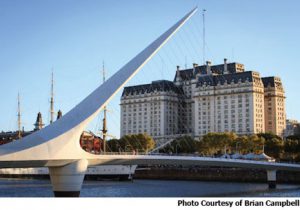 Next week is IETF 95 in Buenos Aires which is not only the first to be held in Argentina, but also the first to be held in Latin America. Although it'll just be Megan Kruse and Dan York on-site this time from Deploy360 due to an overlap with ION Bangladesh/bdNOG 5, if you have any questions about Deploy360 or ideas to help deployment of our key Internet technologies IPv6, DNSSEC, Securing BGP, TLS and anti-spoofing, then please get in contact with them!
Our Deploy360 colleagues are planning to cover the following sessions, although there are some unfortunate clashes which may require some hopping between rooms:
Monday, 4 April 2016
Tuesday, 5 April 2016
Wednesday, 6 April 2016
Thursday, 7 April 2016
Friday, 8 April 2016
The Internet Society has also put together its latest Rough Guide to the IETF 95, and will again be covering wider developments over on the Tech Matters Blog.  In particular, see:
If you can't get to Buenos Aires next week, you can attend remotely!  Just visit the IETF 94 remote participation page or check out http://www.ietf.org/live/ for more options.