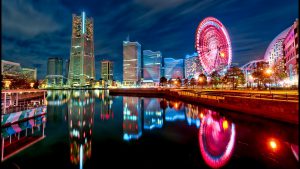 The final day at IETF 94 will just involve the Deploy360 team in the concluding session of the sidr (Secure Inter-Domain Routing) Working Group. It's then farewell to Yokohama.
It's just a short session on Friday morning between 0900-10.30 UTC+9, with a couple of informational drafts on the agenda. These address two important scenarios though – if an RPKI CA or repository provider is comprised by an attacker, or a CA allocates resources in error or due to malicious operation.
---
NOTE: If you are unable to attend IETF 94 in person, there are multiple ways to participate remotely.
---
That's then it for this IETF, although we might stay on for the grow (Global Routing Operations) Working Group that continues in the same room after sidr.
Many thanks for reading along this week… please do read our other IETF 94-related posts … and we'll see you at IETF 95 in Buenos Aires in April!
Relevant Working Group: