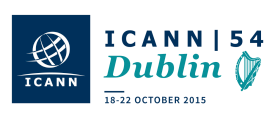 Do you want to learn more about DNSSEC in Europe?  Do you want to know about how DANE can add security to TLS?  Curious how DNSSEC and DANE can secure email?
To learn more on all of these topics, you can listen and watch live today (21 Oct 2015) from 9:00 – 15:15 Irish Standard Time (UTC+1).
You can find all the slides and live audio at:
https://meetings.icann.org/en/dublin54/schedule/wed-dnssec
There is a "virtual meeting room" there that will combine the slides, audio and chat.  For live video, you can watch on YouTube at:
The agenda is currently:
0900-0915 – DNSSEC Workshop Introduction, Program, Deployment Around the World – Counts, Counts, Counts
Dan York, Internet Society
0915-1045 – Panel Discussion: DNSSEC Activities in the European Region
Moderator: Russ Mundy, Parsons
Panelists:

Ondrej Filip, CZNIC
Billy Glynn, Consultant
Cristian Hesselman, SIDN
Peter Koch, DENIC
Vincent Levigneron, AFNIC
Peter Janssen, EURid
Sara Monteiro, .PT
Roland van Rijswijk, Surfnet – Making the Case for Elliptic Curves in DNSSEC
1045-1100 – Break
1100-1215 – Panel Discussion: DNSSEC On The Edge

Moderator: Jacques Latour, CIRA
Panelists:

Joe Abley, Dyn – Registrar Signing Services
Ólafur Guðmundsson, CloudFlare – DNSSEC Signing at Scale on the Edge
Jacques Latour, CIRA — DNSSEC DS Auto Provisioning (DSAP)
1215-1230 – Great DNS/DNSSEC Quiz
1230-1315 – Lunch Break
1315-1430 – Demonstrations and Presentations: DNSSEC and Applications
Moderator: Dan York, Internet Society
Panelists:

Sara Dickinson, Sinodun — DNSSEC for Legacy Applications
Wes Hardaker, Parsons – DNSSEC/DANE Demonstration
Richard Lamb, ICANN – Outlook and SMIME/DNSSEC Demonstration
Paul Wouters, Fedora – Protocols and Applications to Add an Additional Security Layer
1430-1500 – Presentation: Stimulating DNSSEC Validation for .NL

Cristian Hesselman, SIDN/SIDN Labs
1500-1515 – Presentation: DNSSEC – How Can I Help?
Russ Mundy, Parsons and Dan York, Internet Society
All the sessions will be recorded so you will be able to go back and listen to what is being discussed today.
And … if you want to get started with DNSSEC and DANE, please visit our Start Here page to find resources that can help!