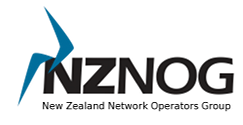 NZNOG 2015 is on its way towards the end and on the last day (Friday New Zealand Time) Brian Carpenter will talk about our project "IETF and Operators" where we set up an extensive survey and asked operators why they are not participating more in the IETF standardization process. We synthesized the results in an Internet-Draft and also created a presentation that we usually give at various NOG meetings. As nobody from our team happens to be in New Zealand, Brian Carpenter will give a brief overview on what this is all about, what the results mean and maybe also get some ideas from the community about how to solve some issues and suggestions for the way forward.
The presentation is scheduled for the 1:30 – 3:00pm session NZDT (UTC+13) Friday, which is 12:30am UTC.  If you are not at the NZNOG meeting you can watch the video streaming feed from their website.
And if you have thoughts about the survey results or the general topic of operators and the IETF, please do contact us!