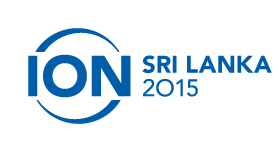 Did you miss the first ION Conference of 2015? A few days ago, on Sunday, 18 January, we held ION Sri Lanka, co-located with SANOG 25, and I'm pleased to say it was a FANTASTIC event with a great audience and wonderful, knowledgeable speakers.
We had a warm welcome from the Internet Society Sri Lanka Chapter President (and ISOC Board member) Professor Gihan Dias, then went on to dig into our favorite topics – DNSSEC and DANE, IPv6, TLS for Applications, the IETF, our Operators and the IETF project, and our Best Current Operational Practices work.
We'd like to thank everyone who joined us in person in Sri Lanka or via the webcast. If you attended, I hope you found the event enjoyable and informative. If you missed it, you can still catch up!
ION Presentations:
Video Archives (Rough Footage):
We'd love to hear your feedback on these sessions or the ION Conferences as a whole. We'll work on slicing up the video archive into individual sessions and post a little more recap and commentary on each one later on, but in the meantime please watch or re-watch the morning and afternoon sessions as a whole and let us know what you think.

We would like to once again thank Afilias for supporting ION Sri Lanka as an ION Conference series sponsor. SANOG 25 was hosted by LEARN, and the organizers did a wonderful job helping us pull together what we think was a great event.
Stay tuned for announcements about the rest of our 2015 ION Conference lineup, continuing next with ION Trinidad and Tobago on 5 February, and of course we'll be in touch on our social media channels until then.
(And, as always, if you're eager to get started deploying these technologies, visit our "Start Here" page to find resources targeted at your type of organization or role.)