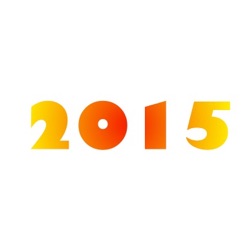 Happy New Year!  It's 2015 … what are you going to do differently this year?  Will you get your websites working over IPv6?  Will you sign your domains with DNSSEC and enable validation?  Will you use TLS for all your websites and applications?
We're looking forward to a great 2015. We'll be holding ION conferences around the world, including ION Sri Lanka coming up shortly on January 18. We'll be writing on our blog and posting video, audio, slides and more to all our various sites and services. We'll be speaking and participating at events from ICANN, IETF and many, many more.  We'll be helping get more BCOP documents written and doing whatever we can to improve communication between network operators and the IETF.
2015 is going to be a great year!
If you haven't yet made technical plans for 2015, may we suggest some ideas?  How about:
Set up your DNS resolvers to perform DNSSEC validation – there's a great whitepaper that shows how easy this is!
Join the MANRS Initiative and declare publicly that your network will help keep the Internet's routing infrastructure clean! See the MANRS document for more info.
Why not make one of these your resolution for the year and see what can happen?
We're here to help… check out our Start Here page to find resources that may work for you… and please let us know if you can't find what you are looking for!
Let's make 2015 amazing!