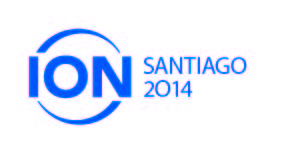 This week and next we'll be highlighting sessions from ION Santiago on Tuesday, 28 October 2014. Notes: (1) The videos and slides were in a combination of English [EN] and Spanish [ES], depending on the speakers. We've noted the language(s) in the text below. (2) The whole video playlist for ION Santiago is available on YouTube at this link.
At ION Santiago, Christian O'Flaherty from the Internet Society moderated a panel called "Routing Around Catastrophe – Securing BGP, Anti-spoofing, and More." The panelists were: Rodrigo Arenas (NIC CL); Wes Hardaker (PARSONS); Max Larson Henry (Transversal); and Gerardo Rada (LACNIC). From the session abstract:
How do we improve the resilience and security of the Internet's underlying routing infrastructure? While Internet routing has worked well over the years, there have been instances where errors and misconfigurations have caused stability issues. Malicious attackers have also created denial of service attacks and other issues by spoofing IP addresses and manipulating routing tables. What are the best practices we can use to help mitigate these kind of attacks?

In this session, our panel of experts will address technologies such as BCP 38, anti-spoofing, and BGP security efforts that can help secure the routing infrastructure. They will also consider the Internet Society's new Routing Resilience Manifesto, which aims to introduce a minimum set of security measures which, if deployed on a wide scale, could result in visible improvements to the security and resilience of the global routing system.
During the session, Rodrigo Arenas discussed the impact of the 2010 earthquake on Chile's network infrastructure; Wes Hardaker discussed the need for BGP path validation; Max Larson Henry discussed lessons learned from the Haitian earthquake in 2010, and Gerardo Rada discussed specific routing security incidents and general trends.
This session was conducted in both English and Spanish. You can watch the full Routing Security panel on YouTube:
All the slides are also available in English on SlideShare.
A huge thank you to everyone who joined us in Santiago in person or via the webcast. It was a great event thanks to our co-location partners, LACNIC and LACNOG, and our ION Conference Series Sponsor, Afilias.
We'd love to hear your feedback on these sessions or the ION Conferences as a whole. Contact us!
We're just over one month away from ION Sri Lanka, our first ION Conference of 2015, which we're co-locating with SANOG 25. I hope you can join us there, either in person or remotely!