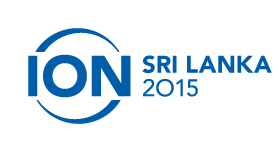 One month from today, we'll be at ION Sri Lanka! We're co-locating this ION with SANOG 25, taking place from 16-24 January 2015 in Kandy, Sri Lanka. The ION will be on Sunday, 18 January 2015, from 10:00AM to 4:30PM (IST, or UTC+5:30). ION Sri Lanka has generous support from Afilias and the ISOC Sri Lanka Chapter.
SANOG 25 will be hosted by LEARN in collaboration with Information Technology Center, University of Peradeniya with the support of University of Peradeniya.
Here's an overview of the agenda and speakers:
Welcome from the Internet Society Sri Lanka Chapter
Prof. Gihan Dias (Internet Society Sri Lanka Chapter)
Two Years After World IPv6 Launch: Are We There Yet?
Srinivas (Sunny) Chendi (APNIC)
Why Implement DNSSEC?
Jitender Kumar (Afilias)
Deploying DNSSEC: A .LK Case Study
Chamara Disanayake (LK Domain Registry)
DANE: The Future of Transport Layer Security (TLS)
Lock it Up: TLS for Network Operators
What's Happening at the IETF? Internet Standards and How to Get Involved
Dan York (Internet Society) and Thilini Rajakaruna (former IETF Fellow)
Operators & the IETF
Chris Grundemann (Internet Society)
Best Current Operational Practices – An Update
Jan Žorž (Internet Society)
IPv6 Success Stories– Network Operators Tell All!
Asela Galappattige (Sri Lanka Telecom); Matsuzaki Yoshinobu (IIJ)
Best of all, ION Sri Lanka is FREE to attend! We're still waiting on the link to registration, but we'll notify you just as soon as it's up. In the meantime, if you want to register for the full SANOG event, that link is available here.


We remain excited to have Afilias as our ION Conference Series Sponsor, and Jitender Kumar from Afilias India here doing the 'Why Implement DNSSEC' session in the morning. Afilias has proven to be a great partner for the past few IONs and we're proud to have them on board.
We continue to build on the success of our past events, where we've had industry experts from across the globe answer your specific deployment questions and provided a mix of high-level strategic discussions, real-world deployment experiences, and hands-on technical training. ION Conferences also help us get your direct feedback on what else you need to get started so that we know what new resources to add to the Deploy360 site next.
If you'll be in Kandy, please let us know by talking to us on Facebook, Twitter, or Google+ (using the hashtag #IONConf), or emailing us.
If you can't be there in person, we're planning to webcast the event and will provide more information in a couple of weeks. After the event, please check the ION Sri Lanka page to find the presentations and video archives. We can't wait for this event and we look forward to revealing the insights shared by industry experts.