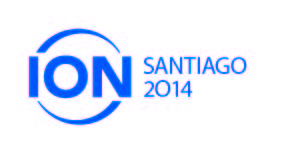 Starting last week and continuing the next few days, we'll be highlighting sessions from ION Santiago on Tuesday, 28 October 2014. Notes: (1) The videos and slides were in a combination of English [EN] and Spanish [ES], depending on the speakers. We've noted the language(s) in the text below. (2) The whole video playlist for ION Santiago is available on YouTube at this link.
At ION Santiago, Wes Hardaker from PARSONS presented a session called, "DANE: The Future of Transport Layer Security (TLS)." From the session abstract:
If you connect to a "secure" server using TLS/SSL (such as a web server, email server or xmpp server), how do you know you are using the correct certificate? With DNSSEC now being deployed, a new protocol has emerged called "DANE" ("DNS-Based Authentication of Named Entities"), which allows you to securely specify exactly which TLS/SSL certificate an application should use to connect to your site. DANE has great potential to make the Internet much more secure by marrying the strong integrity protection of DNSSEC with the confidentiality of SSL/TLS certificates. In this session, Wes will explain how DANE works and how you can use it to secure your websites, email, XMPP, VoIP, and other web services.
This session was conducted in English. You can watch the full DANE session on YouTube. Note the DANE portion of the video begins at 59:40.
Wes' slides are also available in English on SlideShare.

A huge thank you to everyone who joined us in Santiago in person or via the webcast. It was a great event thanks to our co-location partners, LACNIC and LACNOG, and our ION Conference Series Sponsor, Afilias.
We'd love to hear your feedback on these sessions or the ION Conferences as a whole. Contact us!
We're just over one month away from ION Sri Lanka, our first ION Conference of 2015, which we're co-locating with SANOG 25. I hope you can join us there, either in person or remotely!