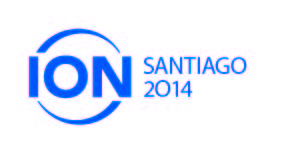 This week and next we'll be highlighting sessions from ION Santiago on Tuesday, 28 October 2014. Notes: (1) The videos and slides were in a combination of English [EN] and Spanish [ES], depending on the speakers. We've noted the language(s) in the text below. (2) The whole video playlist for ION Santiago is available on YouTube at this link.
At ION Santiago, Arturo L. Servin Niembro presented on "Beyond the Tipping Point: Global Connectivity Two Years After World IPv6 Launch" and discussed the current status of IPv6 around the world.  From the session abstract:
6 June 2014 marked the 2nd anniversary of World IPv6 Launch, when thousands of Internet Service Providers, home networking equipment manufacturers, and web companies around the world came together to permanently enable IPv6 on their products and services. Where are we now on the path to full global IPv6 adoption? We'll provide a global update and then focus on the current state of IPv6 adoption in South America, including a brief tour of the resources available from the Internet Society to help networks of all sizes get IPv6 up and running for good. We will also explore how those who have already deployed IPv6 can help the larger community by adding even more content to the repository.
This session was conducted in Spanish. You can watch Arturo's IPv6 session on YouTube:
A huge thank you to everyone who joined us in Santiago in person or via the webcast. It was a great event thanks to our co-location partners, LACNIC and LACNOG, and our ION Conference Series Sponsor, Afilias.
We'd love to hear your feedback on these sessions or the ION Conferences as a whole. Contact us!
We're just over one month away from ION Sri Lanka, our first ION Conference of 2015, which we're co-locating with SANOG 25. I hope you can join us there, either in person or remotely!