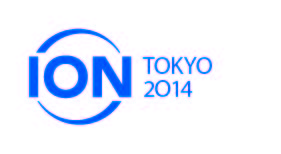 Last week, on Monday, 17 November, we were in Tokyo for our last ION Conference of 2014. We co-located ION Tokyo in the same venue with the Japan IPv6 Summit on 17 November and Internet Week Japan from 18-21 November, and I'm pleased to say it was a FANTASTIC event with great audience participation.
We discussed our usual topics of DNSSEC and IPv6, and this time were also lucky enough to have Dr. Shin Miyakawa give an opening keynote speech entitled, "Can We Go Back to the Original? A Return to the End-to-End Principle."
A huge thank you to everyone who joined us in person or via the webcast. If you attended, I hope you found the event enjoyable and informative. If you missed it, you can still catch up!
ION Presentations:
http://www.internetsociety.org/deploy360/ion/tokyo2014/agenda/
ION Photos:
https://secure.flickr.com/photos/deploy360/sets/72157648991061508/
Our industry experts lead interesting discussions, shared important lessons learned in the deployment of new technologies, and provided insight into the future of the Internet networking landscape within the Asia Pacific region. The audience provided excellent questions and spurred discussion amongst the speakers and panelists, as well.
We would like to once again thank Afilias for supporting ION Tokyo as an ION Conference series sponsor, and our several co-location partners at this event including IA Japan, the IPv6 Promotion Council, JPNIC, and the ISOC Japan Chapter.
We'd love to hear your feedback on these sessions or the ION Conferences as a whole. We're working on getting the video archive of the ION Tokyo webcast and we'll share that when we have it.
Stay tuned for announcements about our 2015 ION Conference lineup, and of course we'll be in touch on our social media channels until then.
(And, as always, if you're eager to get started deploying these technologies, visit our "Start Here" page to find resources targeted at your type of organization or role.)