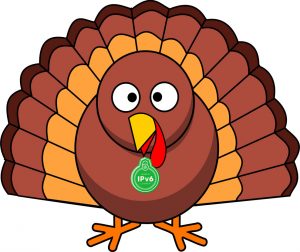 If you are reading this message, odds are pretty good that this is just another regular Thursday for you.  In fact, it might be a quieter Thursday than usual because you are receiving fewer email messages or articles from colleagues or people you know in the USA.  Maybe you'll get a bit more done than other Thursdays!
For those of us in the USA, though, where 3/4 of our team is located, today is our Thanksgiving holiday and we'll be spending the time with our friends and family, probably offline enjoying their company.
As we do that, though, we also want to give thanks to all of you out there who have helped us in so many ways.  Your feedback, suggestions and assistance have helped us grow this program in so many different ways.  We could not have done all that we have done over the past three years without your help.
Thank you!
As we gear up for what will be an incredibly busy year ahead of us in 2015, we will look forward to working with so many of you again to help accelerate the deployment of key technologies that will make the Internet work faster and be more secure and resilient.
In the meantime, those of us in the US will be enjoying a day off today and tomorrow.
P.S. If you are having a slow day… why not think about getting started with IPv6, DNSSEC, securing BGP, configuring anti-spoofing or using TLS in your applications? 🙂