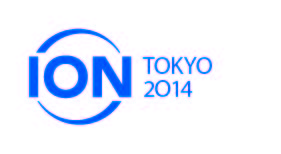 In less than a week we'll be at ION Tokyo! This time, we're co-located in the same venue with the Japan IPv6 Summit on 17 November and Internet Week Japan from 18-21 November 2014. The ION Conference will be on Monday, 17 November, from 9:30AM to 12:30PM.
Keynote
We're particularly excited that Dr. Shin Miyakawa from NTT Communications has agreed to be our keynote speaker. Dr. Miyakawa is extremely well respected throughout Japan and the entire Asia Pacific region and we are thrilled he can join us. Here is his keynote title and abstract:
Can We Go Back to the Original? A Return to the End-to-End Principle

The Internet has been evolving. One of the major reasons IPv6 should be deployed now is to restore the end-to-end principle of the Internet. However, as the Internet has changed dramatically in the last decade, returning to its original form is very difficult. In this presentation, I will discuss what is happening today and how we can best sustain and improve the Internet.
Agenda
The whole agenda and all our great speakers for ION Tokyo will make this a great event. Here's a quick look at the morning:
9:30 AM

Opening Remarks

Chris Grundemann (Internet Society)

9:45 AM

Keynote: Can We Go Back to the Original? A Return to the End-to-End Principle

Dr. Shin Miyakawa (NTT Communications)

10:30 AM

The Business Case for Implementing DNSSEC

Dan York (Internet Society)

11:00 AM

Best Current Operational Practices Update

Chris Grundemann (Internet Society)

11:15 AM

Panel Discussion – IPv6 in Asia Pacific: Untangling the Web

Moderator: Tomohiro Fujisaki (Internet Society Japan).
Panelists: Miwa Fujii (APNIC); Toshio Hiraga (Sony Global Solutions, Inc.); Kaname Nishizuka; Akihiro Tsuru (KDDI Corporation).

12:15 PM

Closing Remarks

Chris Grundemann (Internet Society)
Registration
ION Tokyo registration is free, as is the Japan IPv6 Summit that follows the ION later the same day in the same venue. Note, however, that registration is still required. Please register for Internet Week Japan and ION Tokyo here:
https://internetweek.jp/apply/
Internet Week Japan
There are MANY events happening that week! Internet Week 2014 is an annual technical conference hosted by Japan Network Information Center (JPNIC), supported by a huge list of entities in the Japanese Internet community, including (but not limited to):
IPv6 Promotion Council (v6pc)
Japan Computer Emegency Response Team/Coordination Center (JPCERT / CC)
National Institute of Information and Communications Technology (NICT)
The Japan Internet Providers Association (JAIPA)
Japan DNS Operators Group (DNSOPS.JP)
Japan Network Operators' Group (JANOG)
NPO Japan Network Security Association (JNSA)
Our Sponsor

We would also like to once again thank Afilias for supporting ION Tokyo as an ION Conference series sponsor! (There's still room for more sponsors, too. If you're interested, read the sponsorship flyer or contact us.)
Join Us
Will you be in Tokyo next week for any of the many excellent events happening? Please be sure to let us know! You can respond to the Facebook or Google+ events, drop us a message on Facebook, Twitter, or Google+ (using the hashtag #IONConf), or simply email us. If you are not able to be there in person, don't fret; we are planning to webcast the ION Conference and we'll provide the link here on the blog and on the main ION Tokyo page in the next few days. After the event, don't forget to check back to find featured presentations and other highlights.
We can't wait to see you in Japan – or online – as we continue to share real-world deployment experiences and work to better understand your needs to get things like IPv6, DNSSEC, TLS, and secure routing deployed.