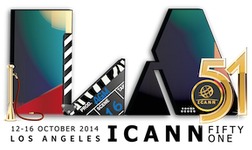 Starting in just a few minutes will be the large DNSSEC Workshop from 08:30-14:45 PDT in the Pacific Palisades room at ICANN 51.  This is the BIG session of the week related to all things about DNSSEC and DANE.  The full agenda, slides and remote participation information can be found at:
http://la51.icann.org/en/schedule/wed-dnssec
(Slides and detailed agenda are not online yet but should be soon.)
The bulk of the session includes 5 panels for which we have assembled an excellent collection of speakers:
DNSSEC Activities in North America
Impact of Root Key Rollover
DNSSEC Deployment in Operating Systems
DNS/DNSSEC Monitoring
DANE and Email Services
Additionally I'll be providing some DNSSEC deployment statistics and the beginning and wrapping it up with a "How You Can Help" session at the end.
These DNSSEC Workshop sessions bring together an outstanding group of technical people involved with DNS and DNSSEC and are well worth attending either in person or remotely.
And if you want to get started NOW with deploying DNSSEC, why not visit our Start Here page to find resources tailored for your type of organization?