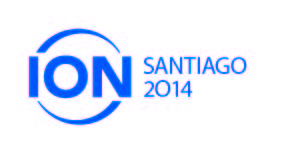 That's right, there is less than one week until ION Santiago!
Next week (27 – 31 October, 2014) we will be holding ION Santiago alongside LACNIC 22 and LACNOG 2014. The week is packed with great content and we're super happy to be a part of it! The week's events start at 9am Monday (27 Oct) morning and ION Santiago will be held the afternoon of Tuesday, 28 October.
We are really excited about the agenda and all the great speakers who have come together for ION Santiago. Here's a quick look at the afternoon's activities:
2:00 PM
Opening Remarks
Chris Grundemann (Internet Society)
2:10 PM
What's Happening at the IETF? Internet Standards and How to Get Involved
Alvaro Retano (Cisco)
2:40 PM
Operators & the IETF
Chris Grundemann (Internet Society)
2:55 PM
Beyond the Tipping Point: Global Connectivity Two Years After World IPv6 Launch
Arturo L. Servin Niembro (Google)
Carlos Martinez Cagnazzo (LACNIC)
3:25 PM
Best Current Operational Practices Update
Jan Zorz (Internet Society)
3:35 PM
BREAK
4:00 PM
Panel: Routing Around Catastrophe – Securing BGP, Anti-spoofing, and More
Moderator: Christian O'Flaherty.
Panelists: Rodrigo Arenas (NIC CL);
Wes Hardaker (PARSONS);
Max Larson Henry (Transversal).
5:00 PM
Lock it Up: TLS for Network Operators
Chris Grundemann (Internet Society)
5:30 PM
DANE: The Future of Web Security
Wes Hardaker (PARSONS)
6:00 PM
Closing Remarks
Chris Grundemann (Internet Society)
Registration for LACNIC and LACNOG is open, but there is a registration fee. We do have a limited number of free passes for ISOC members to attend ION Santiago on the afternoon of 28 October ONLY. Please contact us to express your interest in attending the ION Conference if you'd like to secure your free pass.
Will you be in Santiago next week for any of the many excellent events happening? Please be sure to let us know! You can respond to the Facebook or Google+ events, drop us a message on Facebook, Twitter, or Google+ (using the hashtag #IONConf), or simply email us. If you are not able to be there in person, don't fret; LACNIC will be webcasting the entire week of events, including our ION Conference. We'll provide details as we get a little closer on how to tune in. After the event, don't forget to check the ION Santiago page to find featured presentations and other highlights.

We would also like to once again thank Afilias for supporting this ION as an event sponsor! (There's still room for more sponsors, too. If you're interested, read the sponsorship flyer or contact us.)
We can't wait to see you in Chile – or online – as we continue to share real-world deployment experiences and work to better understand your needs to get things like IPv6, DNSSEC, TLS, and secure routing deployed. Cheers!