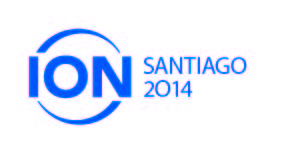 We're just over two weeks away from ION Santiago, which is taking place the afternoon of 28 October at the Crowne Plaza Hotel in Santiago, Chile. We're co-locating with LACNIC 22 and LACNOG 2014, which take place from 27-31 October. We're obviously very excited about this event, and today we'd like to share the speaker lineup with you. There are still a few speakers to add, but the agenda is almost full and we've got some really top-notch experts for you.
The full agenda is online, and we're adding all the speaker bios as we get them, but here's an overview of the event:
2:00 PM
Opening Remarks
Chris Grundemann (Internet Society) 
2:10 PM
What's Happening at the IETF? Internet Standards and How to Get Involved
Alvaro Retano (Cisco) 
2:40 PM
Operators & the IETF
Chris Grundemann (Internet Society) 
2:55 PM
Beyond the Tipping Point: Global Connectivity Two Years After World IPv6 Launch
Arturo L. Servin Niembro (Google)
Carlos Martinez Cagnazzo (LACNIC) 
3:25 PM
Best Current Operational Practices Update
Jan Zorz (Internet Society) 
3:35 PM
BREAK 
4:00 PM
Panel: Routing Around Catastrophe – Securing BGP, Anti-spoofing, and More
Moderator: Christian O'Flaherty.
Panelists: Rodrigo Arenas (NIC CL);
Wes Hardaker (PARSONS);
Max Larson Henry (Transversal). 
5:00 PM
Lock it Up: TLS for Network Operators
Chris Grundemann (Internet Society) 
5:30 PM
DANE: The Future of Web Security
Wes Hardaker (PARSONS) 
6:00 PM
Closing Remarks
Chris Grundemann (Internet Society) 

We are also excited to once again have Afilias as an event sponsor! (There's still room for more sponsors, too. If you're interested, read the sponsorship flyer or contact us.)
Registration for LACNIC and LACNOG is open, but there is a registration fee. We have a limited number of free passes for ISOC members to attend ONLY the ION Santiago event on 28 October. Please contact us to express your interest in attending the ION Conference if you'd like to secure your free pass.
If you'll be in Santiago that week for any of the many excellent events happening, please let us know  by responding to the Facebook or Google+ events, talking to us on Facebook, Twitter, or Google+ (using the hashtag #IONConf), or emailing us.
If you can't be there in person, LACNIC will webcast the entire week of events, including the ION Conference. We'll provide details as we get a little closer on how to tune in. After the event, check the ION Santiago page to find featured presentations and other highlights.
We can't wait to see you in Santiago – or online – as we continue to share real-world deployment experiences and work to better understand your needs to get things like IPv6, DNSSEC, and secure routing deployed.