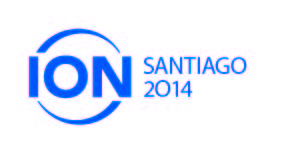 (En espanol)
One month from today, we'll be at ION Santiago in Chile! On 28 October, we'll be co-locating with LACNIC 22 and LACNOG 2014, and we're looking forward to bringing IPv6, DNSSEC, and Routing Security information to organizations from across South America.
Visit our Registration and Logistics page for information, but note that while there is a registration fee for the whole week we do have a few free passes for ISOC members (join for free if you're not already one!) who would like to attend only the ION Conference on Tuesday! Email us with your full name, company name, job title, and email address and we'll get back to you with details.
Here's an overview of the agenda and speakers:
What's Happening at the IETF? Internet Standards and How to Get Involved
Operators & the IETF
Panel: Routing Around Catastrophe – Securing BGP, Anti-spoofing, and More
Beyond the Tipping Point: Global Connectivity Two Years After World IPv6 Launch
Lock it Up: TLS for Network Operators
DANE: The Future of Web Security
Best Current Operational Practices Update
Webcast
If you can't be there in person, the whole event will be webcast so check these pages for more information as we work out the details. After the event, check the ION Santiago page to find the presentations, video archives, and other highlights.
Social Media
If you'll be there, please respond to the Facebook or Google+ event, or talk to us on Facebook, Twitter, or Google+ (using the hashtag #IONConf), or email us.
We hope to see you there!