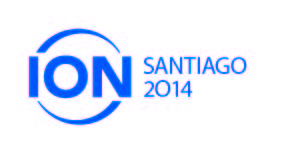 We are busy organizing our next ION Conference for this year – ION Santiago on 28 October! We're co-locating with LACNIC 22 and LACNOG 2014, which take place from 27-31 November, and we're happy to announce that we've got our draft agenda ready for you.
The draft agenda is already online, but here's the quick rundown for you:
Opening Remarks
What's Happening at the IETF? Internet Standards and How to Get Involved
Operators and the IETF
Panel: Routing Around Catastrophe: Securing BGP, Anti-spoofing, and More
Beyond the Tipping Point: Global Connectivity Two Years After World IPv6 Launch
Lock It Up: TLS for Network Operators
DANE: The Future of Web Security
Best Current Operational Practices Update
Closing Remarks

We are also very excited to once again have Afilias as an event sponsor! (There's still room for more sponsors, too. If you're interested, read the sponsorship flyer or contact us.)
Registration for LACNIC and LACNOG is already open, but there is a registration fee. We're working on a way to get Internet Society members into the ION portion (only) for free, so stay tuned for more information on that a bit later.
If you'll be in Santiago that week for any of the many excellent events happening, please let us know by talking to us on Facebook, Twitter, or Google+ (using the hashtag #IONConf), or emailing us.
If you can't be there in person, we're working on a way to webcast the ION and will provide more information later. After the event, please check the ION Santiago page to find the featured presentations and other highlights.
We can't wait to see you in Santiago – or online – as we continue to share real-world deployment experiences and work to better understand your needs to get things like IPv6, DNSSEC, and secure routing deployed.