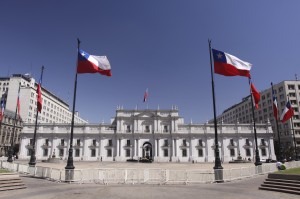 We're in the final stages of planning ION Belfast for next month (8-9 September, to be precise), but we are super excited to announce our next event! We are thrilled to let you know that ION Santiago will be co-located with LACNIC 22-LACNOG 2014 from 27-31 October 2014.
The events happening during that week in Chile are:
LACNIC 22
LACNOG 2014
FIRST, the Forum of Incident Response and Security Teams
Peering Forum
Internet Society ION Conference
We're still working on the ION Santiago agenda, so if you have specific topics you'd like to see, please speak up in the comments or via our social media channels. You're guaranteed it'll be some mix of IPv6, DNSSEC, Securing BGP, and TLS for Applications, of course, but we're open to ideas while we work on the agenda and speakers.
As with other ION Conferences, attendance will be free, and you'll have access to all the events happening that week. We're also planning to live stream at least the ION portion, so even if you can't be there in person you'll be able to follow along online.
Watch this blog and social media for more details as we continue the planning process, but for now mark your calendars for the week of 27 October in beautiful Santiago, Chile!
We hope to see you there!