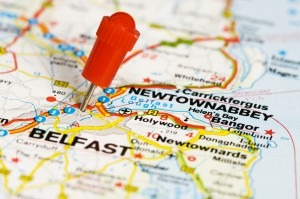 We are busy organizing another ION Conference, this time ION Belfast on 8-9 September. We're co-locating with the United Kingdom Network Operators' Forum (UKNOF), and we're happy to share our agenda and initial speaker lineup!
Here's an overview of the agenda and speakers:
Opening Remarks

Chris Grundemann (Internet Society)

Two Years After World IPv6 Launch: Are We There Yet?

Nathalie Trenaman (RIPE NCC)

Why Implement DNSSEC?
IPv6 Success Stories– Network Operators Tell All!

Ian Farrer (Deutsche Telekom AG)
Timo Hilbrink (xs4all)

IETF Update

Dan York (Internet Society)

Panel: Routing Around Catastrophe

Rob Evans (JANET) (Moderator)
Nick Hilliard (INEX)
Mike Hughes
Andrei Robachevsky (Internet Society)

Securing BGP

David Freedman (Claranet)

Closing Remarks and iPad Raffle Drawing

Chris Grundemann (Internet Society)
We continue to build on the success of our past events, where we've had industry experts from across the globe answer your specific deployment questions and provided a mix of high-level strategic discussions, real-world deployment experiences, and hands-on technical training. ION Conferences also help us get your direct feedback on what else you need to get started so that we know what new resources to add to the Deploy360 site next.
ION Belfast and UKNOF are FREE to attend. Visit the Registration and Logistics page for information.
If you'll be there, please let us know by joining the Facebook event or Google+ event, talking to us on Facebook, Twitter, or Google+ (using the hashtag #IONConf), or emailing us.
If you can't be there in person, we're planning to webcast the event and will provide more information later. After the event, please check the ION Belfast page to find the featured presentations and other highlights. We can't wait for ION Belfast and we look forward to revealing the insights shared by industry experts.