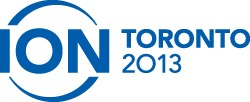 This week we'll be highlighting sessions from our last ION Conference in Toronto Canada.
In this session from ION Toronto in November, Jim Galvin from Afilias discussed DNSSEC and why it matters. From the abstract:
What is DNSSEC and why is it so important? We'll discuss the business reasons for, and financial implications of, deploying DNSSEC, from staying ahead of the technological curve, to staying ahead of your competition, to keeping your customers satisfied and secure on the Internet.
You can now watch the video on YouTube:
You can also see Jim's slides on Slideshare:
A huge thank you to everyone who joined us in Toronto in person or via the webcast (especially if you joined us over IPv6!). It was a great event thanks to our co-location partner, the Canadian ISP Summit, and our sponsor, Afilias.
We'd love to hear your feedback on this session or the ION Conferences as a whole. Talk to us!