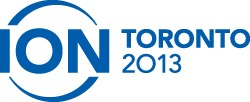 This week we'll be highlighting sessions from our last ION Conference in Toronto, Canada.
We've been busy making plans for 2014, but in the meantime we've also been working on processing all the videos from ION Toronto in November. Good news – it's ALL now online! From the ION Toronto agenda page, you can see:
Session Abstracts & Speakers
Video Archives
Presentations
ION Toronto started off with Opening Remarks from our Dan York:
We then continued with a presentation by Glenn McKnight from our Internet Society Chapter in Canada:
A huge thank you to everyone who joined us in Toronto in person or via the webcast (especially if you joined us over IPv6!). It was a great event thanks to our co-location partner, the Canadian ISP Summit, and our sponsor, Afilias.
Our industry experts lead interesting discussions, shared important lessons learned in the deployment of new technologies, and provided insight into the future of the Internet networking landscape. The audience provided excellent questions and spurred discussion amongst the panelists, as well.
We'd love to hear your feedback on these sessions or the ION Conferences as a whole. Talk to us!