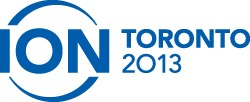 This week we'll be highlighting sessions from our last ION Conference in Toronto, Canada.
At ION Toronto in November, Tim Winters from the University of New Hampshire-InterOperability Lab gave an update on where we are on the path toward global IPv6 adoption. From the abstract:
In this session, Tim will discuss the current state of IPv6 adoption across the globe, including statistics and lessons learned from and since World IPv6 Launch, and the next steps needed to move forward with IPv6 deployment.
The Deploying IPv6 video is now online:
Tim's slides are also available:
A huge thank you to everyone who joined us in Toronto in person or via the webcast (especially if you joined us over IPv6!). It was a great event thanks to our co-location partner, the Canadian ISP Summit, and our sponsor, Afilias.
We'd love to hear your feedback on these sessions or the ION Conferences as a whole. Talk to us!