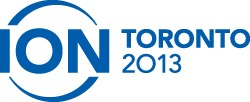 This week we'll be highlighting sessions from our last ION Conference in Toronto, Canada.
At ION Toronto in November, Jan Žorž discussed our ongoing work to help facilitate regional efforts to capture Best Current Operational Practices (BCOPs). From the session abstract:
The Internet Engineering Task Force (IETF) standardizes the protocols and services that vendors implement and network operators are supposed to deploy and use. We believe there is an opportunity to better identify, capture, and promote best current operational practices documents emerging from various regional network operators' groups. We believe sharing these documents across the globe would benefit the wider Internet community and help more operators deploy new technologies like IPv6 and DNSSEC faster and easier. Many operators need down-to-earth information on how to fix their current issues and how to implement new technologies coming out of the IETF. How can the Internet Society help facilitate this work?
You can now watch the BCOP Update video on YouTube.
Jan's slides are also available on SlideShare.

A huge thank you to everyone who joined us in Toronto in person or via the webcast (especially if you joined us over IPv6!). It was a great event thanks to our co-location partner, the Canadian ISP Summit, and our sponsor, Afilias.
We'd love to hear your feedback on these sessions or the ION Conferences as a whole. Talk to us!