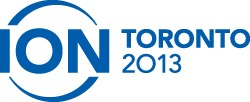 Greetings from Canada and ION Toronto!
Registration has been full for weeks, but the good news is we'll be webcasting the entire event starting at 12:30PM local time (17:30UTC) TODAY.
We're very excited to be co-locating with the Canadian ISP Summit for the second time. The ISP Summit takes place from Monday to Wednesday this week, with ION Toronto happening this afternoon. This has proven to be a great event with an engaged and interesting group of attendees, so we're happy to be back bringing IPv6, DNSSEC, and Routing information to ISPs of all sizes across Canada.
Whether you're here in Toronto with us or tuning into the webcast, please let us know by joining the Facebook event, joining the Google+ event, talking to us on Facebook, Twitter, or Google+ (using the hashtag #IONConf), or emailing us.
We're looking forward to a truly wonderful event later today!