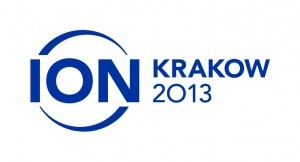 This week, before ION Toronto on 11 November, we'll be highlighting sessions from our last ION Conference in Krakow, Poland.
What needs to be done for DNSSEC to be deployed on a large scale? At our ION Krakow event on 30 September, panelists discussed this during our "Slaying the Two-Headed Beast: Challenges and Triumphs of DNSSEC" session.
Panelists shared their experiences in implementing DNSSEC, including challenges they've faced along the way and the opportunities to address those challenges and move deployment forward.
Moderated by Dan York, the panelists included:
Frederic Cambus (StatDNS)
Krzysztof Olesik (NASK)
Patrik Wallström (OpenDNSSEC)
You can now watch the video and hear their views as well as the points raised by audience members:
Our DNSSEC panel introductory slides are also available on Slideshare:
A huge thank you to everyone who joined us in Krakow in person or via the webcast (especially if you joined us over IPv6!). It was a great event thanks to our co-location partner, the Polish Network Operators' Group. PLnog had over 600 participants, which meant great attendance and discussions at our afternoon session.
We hope to see you at ION Toronto next week! (Webcast details coming soon, in case you can't join us in person.)