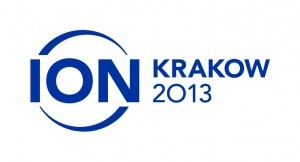 This week, before ION Toronto on 11 November, we'll be highlighting sessions from our last ION Conference in Krakow, Poland.
How do we improve the resilience and security of the Internet's underlying routing infrastructure? While Internet routing has worked well over the years, there have been instances where errors and misconfiguration have caused stability issues. Malicious attackers have also created denial of service attacks and other issues by spoofing IP addresses and manipulating routing tables. What are the best practices we can use to help mitigate these kind of attacks? What new routing technologies or standards are being developed to address these threats? How can we as an Internet community make the Internet more resilient and secure?
These were the questions raised at ION Krakow on 30 September during the "Routing Around Catastrophe" panel.
Moderated by Ivan Pepelnjak, panelists included:
Łukasz Bromirski (Cisco)
David Freedman (Claranet)
Adam Grodecki (Huawei)
You can now watch the video and hear their views as well as the points raised by audience members:
David Freedman's slides are also available on Slideshare:
A huge thank you to everyone who joined us in Krakow in person or via the webcast (especially if you joined us over IPv6!). It was a great event thanks to our co-location partner, the Polish Network Operators' Group. PLnog had over 600 participants, which meant great attendance and discussions at our afternoon session.
We hope to see you at ION Toronto next week! (Webcast details coming soon, in case you can't join us in person.)