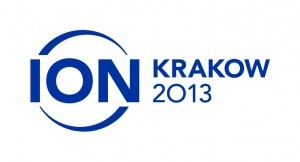 This week, before ION Toronto on 11 November, we'll be highlighting sessions from our last ION Conference in Krakow, Poland.
The IETF standardizes the protocols and services that vendors implement and network operators are supposed to deploy and use. We believe there is an opportunity to better identify, capture, and promote best current operational practices documents emerging from various regional network operators' groups. We believe sharing these documents across the globe would benefit the wider Internet community and help more operators deploy new technologies like IPv6 and DNSSEC faster and easier.
In this session from ION Krakow on 30 September, Jan gave an update to discuss the status of Best Current Operational Practices (BCOP) efforts across the world, and gave an overview of some of the documents in the process so far.
You can now watch the video and hear their views as well as the points raised by audience members:
Jan's slides are also available on Slideshare:
A huge thank you to everyone who joined us in Krakow in person or via the webcast (especially if you joined us over IPv6!). It was a great event thanks to our co-location partner, the Polish Network Operators' Group. PLnog had over 600 participants, which meant great attendance and discussions at our afternoon session.
We hope to see you at ION Toronto next week! (Webcast details coming soon, in case you can't join us in person.)