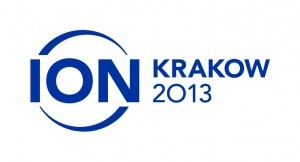 This week, before ION Toronto on 11 November, we'll be highlighting sessions from our last ION Conference in Krakow, Poland.
At our ION Krakow event on 30 September, Marcin Cieślak discussed the extremely active Internet Society Poland Chapter and its involvement in both technology and policy activities in the region.
You can now watch the video on YouTube or below:
Marcin's slides are also available online.
A huge thank you to everyone who joined us in Krakow in person or via the webcast (especially if you joined us over IPv6!). It was a great event thanks to our co-location partner, the Polish Network Operators' Group. PLnog had over 600 participants, which meant great attendance and discussions at our afternoon session.
We hope to see you at ION Toronto next week! (Webcast details coming soon, in case you can't join us in person.)