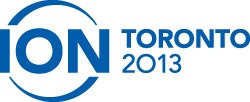 One month from today, we'll be at ION Toronto! For the second time, we're co-locating with the Canadian ISP Summit, which takes place from 11-13 November. This has proven to be a great event with an engaged and interesting group of attendees, so we're looking forward to returning and bringing IPv6, DNSSEC, and Routing information to ISPs of all sizes across Canada.
Here's an overview of the agenda and speakers:
Opening Remarks

Chris Grundemann (Internet Society)

Internet Society Canada Chapter

Glenn McKnight (Internet Society Canada)

Why Implement DNSSEC?

James Galvin, Afilias Limited

Deploying DNSSEC: A .CA Case Study

Jacques Latour (Canadian Internet Registration Authority)

IPv6 Deployment Update: Where Are We Today?

Tim Winters (University of New Hampshire Interoperability Lab)

IETF Update

Dan York (Internet Society)

Best Current Operational Practices: A Global Perspective

Jan Žorž (Internet Society)

Panel: Improving The Resilience And Security Of The Internet's Routing

Moderator: Paul Andersen (EGATE Networks Inc.); Panelists: Merike Kaeo (Internet Identity), Eric Osterweil (Verisign), Andrew Sullivan (Dyn, Inc.), Dan York (Internet Society)

Closing Remarks and iPad Raffle Drawing

Chris Grundemann (Internet Society)
ION Toronto is FREE to attend, including the Welcome Lunch and Welcome Reception. Choose "ION Only" from the Registration page for this option.
If you would like to attend the full, three-day Canadian ISP Summit event, you can use code "ISOC_2013″ for a $100 discount on an all-inclusive registration pass.
We are also very excited to have Afilias as a sponsor for ION Toronto!

We have a 'hospitality suite' near the main ION Conference room where we'd love to meet our Internet Society members and ISOC Canada Chapter members, and you can get information about Afilias while you're there.
We continue to build on the success of our past events, where we've had industry experts from across the globe answer your specific deployment questions and provided a mix of high-level strategic discussions, real-world deployment experiences, and hands-on technical training. ION Conferences also help us get your direct feedback on what else you need to get started so that we know what new resources to add to the Deploy360 site next.
If you'll be in Toronto, please let us know by joining the Facebook event, joining the Google+ event, talking to us on Facebook, Twitter, or Google+ (using the hashtag #IONConf), or emailing us.
If you can't be there in person, we're planning to webcast the event (over IPv6!) and will provide more information later. After the event, please check the ION Toronto page to find the featured presentations and other highlights. We can't wait for this event and we look forward to revealing the insights shared by industry experts.