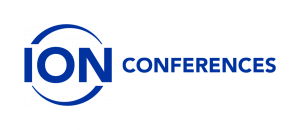 It's almost time for our last two ION Conferences of the year in Krakow, Poland, and Toronto, ON, Canada!
Our first 2013 event in Singapore was fantastic – we had industry experts from across the globe answer your deployment questions, with a mix of high-level strategic discussions, real-world deployment experiences, and lots of networking opportunities.
The next two events both have jam-packed agendas with IPv6, DNSSEC, and Routing information that will be brought to you by top-notch experts. ION Conferences are also a great way for us to get your direct feedback on what else you need to get started, so that we know what new resources to add to the Deploy360 site next.
Here are some details on the two upcoming events.
Krakow, Poland
ION Krakow will be co-located with the Polish Network Operators' Group (PLnog). PLnog is one of the largest NOGs in Europe with around 600 network engineers, operators, providers, and other assorted IT professionals converging for two days of technical sessions, panel discussions, case studies, and networking. They've got a medieval theme this year, so we embraced it and had some fun with our session titles.
Monday, 30 September 2013
PLnog taking place 30 September – 1 October
Registration Information. We have a few free passes for ISOC members, and a 25% discount code for everyone else. (ISOC membership is free, so why not join?)
Agenda sessions include:

An ISOC Poland Overview of the Local IT Landscape
Slaying the Two-Headed Beast: Challenges and Triumphs of DNSSEC
Fortifying the Castle: An Update on Global IPv6 Deployment
Routing Around Catastrophe
Protocols of the Round Table: BCOP Efforts Update
Global IPv6 Tournament: Who will take the IPv6 Crown?

Speakers from around the globe from companies including ISOC Poland, StatDNS, OpenDNSSEC, Cisco, Deutsche Telekom, and more.
Toronto, ON, Canada
ION Toronto will be co-located with the Canadian ISP Summit. This is the second time we're partnering with that conference, so we expect to see some familiar faces and continue some great discussions from our last event there. We'll bring high-level discussions and technical information to systems administrators, engineers, and network administrators from both large and small service providers and enterprise networks.
Monday, 11 November 2013
Canadian ISP Summit taking place 11-13 November
Registration Information.

 

ION Toronto (only) is FREE to attend. We also have a discount code if you'd like to attend the full Summit. Registration is filling up, though, so act soon! 
Agenda sessions include:

ISOC Canada
Why Implement DNSSEC?
Deploying DNSSEC: A .CA Case Study
IPv6 Deployment Update: Where Are We Today?
IETF Update
Best Current Operational Practices: A Global Perspective
Improving the Resilience and Security of the Internet's Routing

Speakers from companies including ISOC Canada, Afilias, CIRA, UNH-IOL, Verisign, and more.
If you'll be in Krakow or Toronto, please join us and let us know on Facebook, Twitter, or Google+ (using the hashtag #IONConf), or email us.
If you can't be there in person, we're working out webcast details and will provide more information later. After the events, check the web pages to find featured presentations and other highlights.
We hope to see you out there!