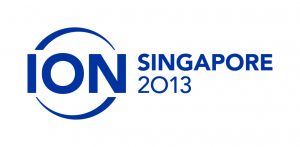 It's almost time for our first ION Conference of the year! ION Singapore is just two weeks away, taking place the afternoon of 28 March at the Grand Copthorne Waterfront Hotel and co-located with the ICT Business Summit.
This year we are building on the success of our past events, where we had industry experts from across the globe answer your specific deployment questions and provided a mix of high-level strategic discussions, real-world deployment experiences, and hands-on technical training. ION Conferences also help us get your direct feedback on what else you need to get started so that we know what new resources to add to the Deploy360 site next.
We are really excited about ION Singapore and our amazing lineup of world-class speakers on IPv6 and DNSSEC. Registration is free, so please register today using promotion code IBS100.
Here's an overview of the agenda and speakers:
2:00 PM
Opening Remarks 

Richard Jimmerson, Internet Society

2:05 PM
The Business Case for IPv6 & DNSSEC 

Geoff Huston, APNIC

3:05 PM
Deploying DNSSEC: From End-customer to Content

Dan York, Internet Society (Moderator)

Jitender Kumar, Afilias

Richard Lamb, ICANN

Harish Pillay, Red Hat

4:05 PM
TEA BREAK
4:30 PM
Industry Collaboration: Working Together to Deploy IPv6

Richard Jimmerson, Internet Society (Moderator)

Wilson Ang, IDA

Rajiv Asati, Cisco

John Brzozowski, Comcast

Dick Bussiere, Arbor Networks

5:30 PM
Closing Remarks and iPad Raffle Drawing

Richard Jimmerson, Internet Society
If you'll be there, please let us know by joining the Facebook event, talking to us on Facebook, Twitter, or Google+ (using the hashtag #IONConf), or emailing us.
If you can't be there in person, we're working on a way to webcast the event and will provide more information later. After the event, please check the ION Singapore page to find the featured presentations and other highlights. We can't wait for this event and we look forward to revealing the insights shared by industry experts.
These conferences are your opportunity to ask the experts what you need to know as you deploy new technologies like IPv6 and DNSSEC.
We hope to see you in Singapore!
(P.S. Announcements coming soon about the other ION Conferences we have planned for 2013. Stay tuned!)