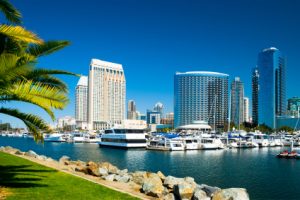 We've just finished a fantastic ION Sao Paulo, and now it's time to turn toward ION San Diego next week, on Tuesday, 11 December. We're co-locating this next event with the Large Installation System Administration (LISA) Conference, which happens from 9-14 December.
We'll be providing another stellar lineup of speakers in San Diego to get you the information you need to start, continue, or finish your own deployments. This is our last event in 2012, and registration is still open! Seats are VERY limited and going fast, so we encourage you to register today to make sure you've got a spot on Tuesday. We'll also be live streaming the event. We'll post the links next week.
The whole Deploy360 team (Richard Jimmerson, Dan York, Jan Zorz (he's new!), and yours truly) will be onsite in San Diego to talk with you about all things IPv6 and DNSSEC.
Below is an outline of our ION San Diego agenda and the speakers.
ION San Diego Agenda
Welcome, Introductions, and About Deploy360
ARIN Support for DNSSEC and RPKI
DNSSEC Deployment: From End-Customer to Content
Dan York (Moderator)
Jim Galvin
Richard Lamb
Cricket Liu
Roland M. van Rijswijk-Deij
Advancing the Network: Where We've Been, Where We're Headed
Shumon Huque (Moderator)
Ron Broersma
Paul Ebersman
Paul Mockapetris
John Spence
Closing Remarks & Raffle Prizes
Did I mention the iPad Raffle? Fill out the survey and enter to win an iPad right there on the spot. You have to be present to win, so be sure to stick around all day.
If you can't join us in San Diego, stay tuned for more information on the webcast, or check out the ION San Diego page after the event to see presentations and video archives.
We are excited about this event and we look forward to seeing you there and hearing what else YOU need to deploy new technologies like IPv6 and DNSSEC. Remember, the Internet Society's mission is to promote the open development, evolution, and use of the Internet for the benefit of all people throughout the world. The ION Conference series is one of many programs that support this worthy mission.
Register today, and we'll see you in San Diego (or online)!