Internet Society 2014 Annual Report
About Internet Society
The Internet Society is the trusted independent source for Internet information and thought leadership around the world. It is also the organizational home for the Internet Engineering Task Force (IETF). With its principled vision, substantial technological foundation and its global presence, the Internet Society promotes open dialogue on Internet policy, technology, and future development among users, companies, governments, and other organizations. Working with its members and Chapters around the world, the Internet Society enables the continued evolution and growth of the Internet for everyone.
Message from Bob Hinden, Chair, Board of Trustees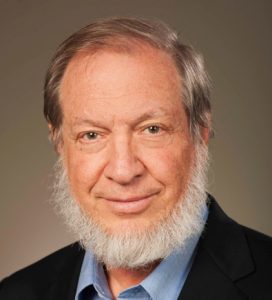 Dear Members, Chapters, Staff, Partners, and Friends,
It's been an amazing year for the Internet Society. In late December 2013 the Board announced that we appointed a new CEO, Kathy Brown. She followed Lynn St. Amour who had announced she had decided to step away after being the CEO for more than 12 years, and who created the Internet Society we all know so well. I have an immense amount of gratitude to Lynn for her dedicated service to the Internet Society and how she handled the transition to a new CEO.
Kathy started as Internet Society CEO and President on the 6th of January. Not very surprisingly, the world in which we work did not pause, and if anything, everything seemed to accelerate. Looking back it feels a lot longer than a single year. Some of the events where Kathy and ISOC had important roles include:
– Internet Hall of Fame in Hong Kong
– NETmundial meeting in São Paulo
– World Summit on Information Society (WSIS)
– IGF Istanbul
– ITU Plenipotentiary in Busan
– ISOC Board meetings in Hong Kong, London, and Honolulu
– Plus almost countless IETF, ION, ICANN, and INET meetings
Leadership roles inside of the Internet Society have changed, resulting in what I think is a much stronger organization. The Internet Society is now in a better position to address the issues that face the Internet in the coming years. The
new leadership team builds on what was done before and greatly strengthens the Internet Society.
The Internet has reached the point where it is an important force in the world, and governments and corporations around the world have noticed. It almost seems like everyone wants to control the Internet, but they don't understand how or why the Internet is successful. As a result, the challenges facing the Internet are growing.
This includes governments who want to capture the operation and management of the Internet, corporations who ask users to trade their personal information for free service, governments who spy on Internet users traffic, countries blocking access to Internet sites, and increasing amount of attacks on companies, users, governments,
and physical infrastructure by governmental and non-governmental actors. All while the work to bring the Internet to everyone is hardly done.
We all have much to do to keep the Internet open and bring its benefits to everyone in the world. This is not the first set of challenges the Internet has faced, nor will it be the last. While I am very concerned about the challenges, I am also very optimistic that these will be overcome and the Internet will continue to grow to be the open global communication platform for everyone.
Bob Hinden
Chair, ISOC Board of Trustees
Message from Kathy Brown, President and CEO
Colleagues,
The past year has been remarkable for the Internet Society community around the world. As the year comes to an end, Internet Society staff are taking a brief look back at all we, the entire Internet Society, accomplished together. As part of that reflection, I want to share with you our collective work BY THE NUMBERS!
Of course the work and the true successes of the Internet Society are told by how the Internet continues to expand and empower people. These are stories not easily captured by numbers, but without the work behind these numbers, we would not have the stories!!
I am looking forward to working with all of you to meet the challenges of today's global Internet. Together, we must ensure that the Internet grows and evolves as a platform for innovation and collaboration for Everyone, Everywhere.
Kathy Brown,
President & CEO
STRENGTHEN. ADVANCE. BRIDGE. ADVOCATE.
2014 Strategic Objectives
The Internet Society aspires to be the foremost global voice and leader for the Internet of today and the future, ensuring that a vibrant, open, and sustainable Internet is available to everyone, including the billions of users yet to come online.
As a unique platform for innovation, creativity, and economic opportunity, the Internet unequivocally has made the world a better place. In 2014, we found an Internet landscape changing at an accelerating pace, with new opportunities and challenges emerging more rapidly than at almost any other time in our history.
World events have highlighted the role of the Internet as a tool for expressing fundamental human rights and freedoms, and as a platform for citizens to voice their opinions and strengthen democratic participation. Yet we have also witnessed increased attempts by governments to limit or disrupt citizens' access to the Internet and to conduct surveillance activities that significantly erode users' expectations of online privacy. Internet penetration continues to increase across the globe, however, many developing economies still face significant challenges in building access infrastructure, growing local online industries, and creating policy and regulatory environments that allow their societies to realize the full economic and social benefits of the Internet.
While we celebrate the Internet's phenomenal successes, we also see that the future of its foundational tenets, including distributed and de-centralized management and development, open and voluntary technical standards, global network interoperability, and the participatory multistakeholder model of Internet governance remain far from assured. In this time of great change, the Internet Society stands firm in its commitment to lead from a core set of values and principles and to ensure that the fundamentals of an open, global Internet are nurtured and sustained so that all people around the world can benefit from the opportunities of the modern information society.
Strengthen and defend the open development and evolution of the Internet, including open Internet standards, technology and infrastructure development, deployment, and innovation.

Advance the open, participatory, multistakeholder model of Internet governance and policy approaches that support Internet principles and user-centricity.

Bridge the digital divide by growing Internet connectivity and capabilities throughout the world, with special emphasis on developing regions.

Advocate for the open, global Internet for all the world's people.
2014 Highlights and Accomplishments
ROUTING RESILIENCE MANIFESTO AND MANRS LAUNCH
Promoting collective responsibility for the Internet's resilience and security
Throughout the Internet's history, collaboration among participants and shared responsibility for its seamless operation have supported tremendous growth, security, and success. Technology solutions are essential, but not enough on their own. So how can network operators work together to improve the security and resilience of the global routing system?
One approach was to develop a tightly defined set of concrete recommendations for action. Coordinated by the Internet Society and launched in November, these recommendations leverage the success of cooperative industry activities such as World IPv6 Day and World IPv6 Launch, and, if widely implemented, represent a major step towards a more resilient and secure Internet infrastructure.
The recommendations, called Mutually Agreed Norms for Routing Security (MANRS), recognize the interdependent nature of the global routing system and integrate best current practices related to routing security and resilience. The MANRS document embodies the industry's collaborative spirit while offering tangible guidance to network operators in addressing issues of security and resilience of the global Internet routing system. MANRS is designed to:
Raise awareness and encourage action by demonstrating commitment of the growing group of supporters.
Promote a culture of collective responsibility for resilience and security of the Internet's global routing system.
Provide a framework for ISPs to better understand and address issues related to resilience and security of the Internet's global routing system.
Participating network operators that have committed to the MANRS initiative have already taken action to address problems with incorrect routing information and spoofed traffic, leading by example and demonstrating accountability to a healthier and more secure Internet ecosystem. This public evidence of the commitment of industry leaders to address relevant issues should raise awareness and stimulate others to do the same and, as more supporters join, that implicit call for action will amplify.
GLOBAL INTERNET REPORT
Quantifying and visualizing the Internet's impact
It's hard to imagine a time before the Internet, particularly considering the nearly three billion people who use it. And though its presence seems ubiquitous today, the future of the open Internet we enjoy today isn't guaranteed.
In June, the Internet Society launched the first in an annual series of reports designed to celebrate the Internet's progress, highlight trends, and illustrate the principles that will continue to sustain the growth of the Internet. The 2014 Global Internet Report compiles a new level of integrated analysis, measurement, and reporting on Internet governance discussions at all levels. Comprehensive and insight-filled, the report defines the open and sustainable Internet, and clearly articulates its benefits. It highlights threats that prevent optimized experiences, identifies what keeps non-users from going online, and recommends solutions to these challenges.
As a collection, the Global Internet Reports will showcase issues central to the Internet Society's mission. As a volume, the 2014 Report not only presents publicly available information in a new engaging way, but it also adds invaluable context that makes this information actionable.
INTERNET GOVERNANCE FORUM
Working across continents to shape the Internet's future
The Internet Governance Forum (IGF) is a global conference that invites all to contribute to the future of the Internet. Launched almost a decade ago, the IGF provides a unique annual opportunity to build relationships and share ideas and experiences about proven approaches to key Internet issues.
In September, the ninth annual IGF meeting was held in Istanbul, Turkey under the umbrella theme: "Connecting Continents for Enhanced Multistakeholder Internet Governance". And it became clear that the Internet Society's fundamental goal —to cultivate a connected, borderless, permission-less Internet that creates opportunity for all—is more urgent now than ever.
This year, the Internet community demonstrated its capacity to produce tangible outcomes within multistakeholder collaboration frameworks. IGF 2014 invited the community to aggressively tackle known challenges with new collaborative processes designed to turn dialogue into action.
Among these new processes were the Best Practice Forums, created to help develop tangible solutions to some of the most difficult challenges confronting the Internet today. During the weeks leading up to IGF 2014, experts from government, business, civil society, and the academic and technical communities worked through open mailing lists and online virtual meetings to present a series of IGF Best Practices on CERTs, Online Child Protection, and other critical issues for resolution—the first time a forum of the kind was held at an IGF meeting.
2014 was a critical year in addressing the significant challenges for the global Internet. The Internet Society's IGF Ambassadors programme ensures that the next generation of Internet leaders and influencers have visibility and a voice—and are equipped to drive the outcomes so important to all of us and the billions yet to come online.
This year's accomplished leaders worked around the globe and across disciplines. As policy makers, technologists, academics, journalists, activists, and businesspersons, they represented the passion, interests, and voices of their communities.
Sergio Alves Jr. (Brazil)
Ankush Bagotra (India)
Ysabel Briceno (Venezuela)
Carlos Raul Gutierrez (Costa Rica)
Mehmet Bedii Kaya (Turkey)
Ivan R. Mendez (Venezuela)
Towela Nyirenda-Jere (Malawi)
Seun Ojedeji (Nigeria)
Alexandra Permyakova (Russian Federation)
Shreedeep Rayamajhi (Nepal)
George Salama (Egypt)
Fedor Smirnov (Russian Federation)
Together, we can secure the future of the Internet Governance Forum by continuing to build a shared voice, forge a collective path and focus on a common goal: to preserve this important Forum for neutral, inclusive, global collaboration and debate.
Celebrating KEY IGF 2014 Accomplishments
A statement requesting renewal of the Internet Governance Forum mandate, and its lengthening to 10 years, was drafted and sent to the United Nations.
The African Declaration on Internet Rights and Freedoms was launched. This pan-African initiative promotes Human Rights standards and openness principles in Internet-policy making across the continent.
The IGF Community issued a statement addressed to the Human Rights Council calling for greater ties between the two processes, in a multistakeholder approach to human rights issues.
The launch of the Internet Governance Forum Support Association offered a new funding channel for the long-term sustainability and growth of the IGF to help it reach its full potential.
With an exceptionally high level of participation—nearly 3500 participants, including 1000 joining remotely—IGF 2014 attracted leaders and stakeholders from all regions and stakeholder groups.
As the IGF evolves, it will offer all Internet users a chance to be actively engaged in ongoing dialogues that shape the Internet's future.
OPERATORS AND THE IETF
Gaining operational insights to steer actionable development
The Internet Engineering Task Force (IETF) makes the Internet work better by producing high quality, relevant technical documents that influence the way people design, use, and manage the Internet. But to be effective, those documents must be informed by operational realities. So in 2014, the Internet Society's Deployment and Operationalization Team launched a three-phase project designed to foster more open communication between the operator community and the IETF to help refine requirements—and bolster engagement.
Conducted over the first half of 2014, the first phase of the project was a survey of the operator community. Phase two began in the second half of the year and included analyzing the survey responses and additional feedback and compiling it into an IETF Internet-Draft. The draft is divided into three main sections: Survey Respondents, which details who took the survey and their current level of IETF participation and knowledge; Potential Challenges, which identifies the areas and items that may be keeping operators (or others) from participating in the IETF today; and Possible Solutions, which introduces ideas for making the IETF more open to greater participation to a new audience.
Of the 350 survey participants, exactly half of the respondents do NOT currently participate in the IETF at all; nearly one third participate in the IETF via mailing lists only, while only 18% are active in the IETF via both mailing lists and in-person meetings. The group overwhelmingly identified as technical, with the vast majority operators. Respondents identified time, culture, finances, and awareness as potential challenges. And they suggested increased communication, broader outreach, and greater inclusion as possible solutions to encouraging IETF engagement.
Kicked off in November 2014 at IETF 91, the project's third phase, which focuses on discussion and action, is ongoing. The initial conversations that began at IETF 91 have evolved into a road show of in-person discussions with operator groups around the globe as well as online discussions via the "synergy" mailing list. The goal: discuss potential challenges, identify and evaluate possible solutions, take action and celebrate quick wins.
CONNECT PLATFORM
Making information exchange easier with a shared destination
It's easier to solve problems when great minds come together around shared information. In Q2 2014, the Internet Society launched Connect—a collaboration portal designed to help make international cooperation and actionable discussion an integral part of every day.
Connect provides a single destination for discussion about the issues that influence us most. The portal empowers members to engage in meaningful discussions, generate new ideas and solutions, collaborate on the projects that impact our mission, and inspire others to join. And because the Connect portal is available on any device, access and participation are easier than ever before.
Connect was launched in June 2014 and by year-end more than 7500 members logged on and 30 active communities were created, with users sharing more than 3500 content updates. Now, information previously retained by individual regions can more easily be shared for the benefit of all. Members are able to find and network with each other. And organically, discussion groups and communities have formed to facilitate dialogue around topics of shared interest.
Fostering an environment of collaboration and open discussion doesn't just boost productivity. It builds community and reinforces the Internet Society mission. But as an incubator for discourse, Connect also fuels action. A tool that is easy to use and accessible drives members beyond discussions and toward tangible outcomes.
CHAPTER WORKSHOPS
Building communities of trust to strengthen impact
Internet Society Chapters are the lifeblood of our global mission. They bring together individuals on a volunteer basis with a shared interest in advancing our objectives to form vibrant communities committed to the Internet Society's mission. They organize programmes and activities of value to the regions in which they live and work.
Although focused on areas of interest within their local communities, many Chapter leaders share common experiences and challenges that transcend location. Some Chapters must navigate economic and infrastructure limitations. Others face political or social environments that can be challenging to carry out our mission. Providing a safe and trusted platform for discussing and resolving some of these challenges that our volunteers face, while nurturing the collaboration between Chapter leaders and Internet Society staff and Board of Trustees, is critical to helping ensure Chapters flourish.
Internet Society Chapter Workshops bring together Chapter leaders to discuss management-related issues and share ideas, knowledge, content, and experiences. Piloted in 2013 in Africa and Asia-Pacific, this year's workshops were held in the AsiaPacific, African, Latin American, and Middle Eastern Regions. For nearly two-days in an "unconference"-like setting, Chapter leaders participated in a workshop that combined training with discussion. On day one, structured training in organizational intelligence helped participants learn how to influence their peers more effectively, and how to leverage nuances of Chapter work to spark greater collaboration.
Using the Connect portal, Chapter leaders submitted topics for consideration in advance of the workshop, and all voted to set the discussion agenda. Day two of each workshop was devoted to participant-led discussion about these top-ranked topics. Region by region, participants addressed these issues and with a focused environment for collaboration and problem solving, each group emerged with unique—and relevant—outcomes to apply at home.
INFORUM AND ONLINE COURSES
Empowering our community with online learning and leadership resources
Since its inception, the Internet Society has committed to fostering a community of leaders and influencers who can effectively navigate across complex Internet technology, policy, and development issues.
In 2014, as part of the Internet Society's ongoing commitment to fostering next generation leaders and influencers, we formally launched Inforum, an innovative online learning platform. Evolving from a 100-user pilot with a single flagship course on Internet Governance, we now offer courses on a range of topics to thousands of users. Inforum delivers interactive instructional courses—both self-paced and moderated—to learners around the world. It integrates the knowledge of the Internet Society's subject matter experts with advanced community-building tools to deliver flexible, scalable, and portable interactive content.
Through anytime, anywhere access to dynamic and engaging curricula developed by subject matter and learning experts, participants can receive training in a wide range of Internet-related topics to help strengthen the Internet ecosystem and all that it enables. Course modules, currently available in up to three languages, cover topics that include the history of the Internet; an introduction to regulatory frameworks, actors and stakeholder groups; Internet governance for development; and many others. There are also courses geared to our Chapters, such as Fundraising for Internet Society Chapters, designed for Chapter leaders and members interested in supporting activities through fundraising. Additional course titles include Introduction to IPv6, Spam and Online Threats, and Wireless Networking Basics.
A key differentiator and benefit of membership, these courses help strengthen the open Internet and all that the Internet enables for societal transformation and good. As it evolves, the Inforum platform will also serve as a support resource for our strategic university partnerships. And its access to experts, discussion forums, and online communications encourages community building and professional development.
By making online learning on critical topics more accessible, we are providing a working example of the Internet as a catalyst for innovation, human expression, and professional growth for those online now—and the billions yet to come.
REGIONAL HIGHLIGHTS: EUROPE
Protecting the health of the Internet and the citizens' rights
ISOC's European Bureau had an extremely active year in 2014, working in countries as diverse as Kyrgyzstan, Azerbaijan, Germany, Russia, and Estonia. They tackled issues ranging from net neutrality, copyright, privacy, and the "right to be forgotten," as well as doing capacity building and development projects. 
That said, some the Bureau's biggest successes took place in Turkey, says Frédéric Donck, the Brussels-based Regional Bureau Director, where the Bureau hosted an important INET event, and welcomed a new ISOC Chapter that is now active, vibrant, and dedicated to our mission. In May, ISOC partnered with Bilgi University to engage key stakeholders at the INET Istanbul for a multistakeholder discussion of important issues. Not only did the event successfully engage with the Turkish business community, most notably telecom operators, it was also where they organized a series of panels and meetings after the Turkish government announced a plan to block several social media sites, including YouTube and Twitter.
"What we wanted is the Government to understand that what they were doing was so detrimental to the health of global Internet as well as the human rights of its citizens, and it would not solve the issues they wanted to solve through censoring the Internet," he says.
Frédéric noted that being able to help people working on the ground in places like Turkey, and in the regions where a free and open Internet isn't always a given, is an important opportunity for ISOC.
"Going to the spot in the country where the government just announced that they will block YouTube and Twitter, and have the lawyer of YouTube and Twitter, along with academics, civil society organizations, and the Minister of Justice all on the same panel— that is priceless."
He added that ISOC's presence at these panels meant a freer dialogue between the government and those who criticize them. It also gave ISOC officials the ability to tell the government why their plan to ban the social media sites was a bad idea for both the global Internet and their country.
"We had great feedback from people telling us that they were happy that we were there, and that we gave civil society a great platform to express concerns and criticism," he says. "The ambassador to the European Union too was invited and delivered a remarkable keynote which expressed the European Union concerns."
Frédéric continued, "This is, for me, my big story for the year, because it was not easy to organize such an event in such a difficult environment, in a country where ISOC was not present in before. If I was to remember one thing, it's that we were able to speak about freedom of speech, to speak about censorship of the Internet there in Istanbul with the government in the room."
The ISOC event in Istanbul was also very helpful as a lead-up to the ninth annual Internet Governance Forum meeting, which took place in Istanbul in September. Frédéric says taking part in such a big event —including government officials, civil society activists, engineers and telecom companies—is critical to advance our ideas of an open Internet and the value of the multistakeholder model.
REGIONAL HIGHLIGHTS: LATIN AMERICA AND THE CARIBBEAN
Increasing Latin America's voice in the IETF
For Christian O'Flaherty, ISOC's Uruguay-based Senior Development Manager for Latin America and the Caribbean, 2014 was primarily defined by the work to get more Latin American representation in the Internet Engineering Task Force, or the IETF.
"ISOC was created to protect the IETF. It's one of the most important things we do," said Christian.
The IETF is a community of network designers, researchers, operators, and vendors who look after how the Internet runs and grows. Its mission is "to make the Internet work better," but it is the Internet Engineering Task Force, so this means: make the Internet work better from an engineering point of view.
"One of the things that this group of engineers has recognized is they don't have the appropriate geographic representation," noted Christian. "Most of the engineers working in the IETF come from the United States or Europe, with very low participation from Latin American countries."
To help, ISOC and the Latin American and Caribbean Network Operators Group (LACNOG) started the IETF-LAC Task Force.
Its purpose? To bring more engineers and academics into the IETF as active participants. Christian pointed out that having more engineers from Latin America is good for both the IETF as an organization, by making sure it incorporates more diverse points of view into its work, as well as for the engineers themselves.
"If these engineers are able have a more global view on future standards for the Internet, then the companies are going to have better employees," he said. "At the universities, academics that are participating in the IETF are going to be better professors, better researchers."
One of the IETF-LAC Task Force's easiest, yet most effective, solutions to the participation problem has been the introduction of remote hubs.
Remote hubs are like local meetings where people can remotely participate on the main IETF meeting from an office or from a small meeting room or a classroom. It's been very effective.
Another simple solution was the introduction of calls held before or after each IETF meeting to allow people to either prepare for the meeting or talk about what happened. All calls are in Spanish.
He added that the development of IETF-LAC has been a great boon for ISOC, as well, providing them with a pool of speakers in the region.
They also worked with various universities and National Research and Educational Networks (NRENs) in the region to make the IETF more appealing to researchers.
"We are trying to include the IETF in work that professors do day-to-day," he said. "Previously, if academics had a technical proposal in the IETF, it wouldn't count for their academic [career] because an IETF proposal is a very different style than a traditional academic publication. Now, in Brazil and Argentina, the main engineering-focused academic meetings in those countries will include the presentations from IETF as part of the official programme. This means [professors] can reference their publication as an academic work that was presented on the main academic event in their country."
The work done in 2014 is starting to take root. Not only is there more participation of engineers from Latin America in the IETF, but also the IETF is scheduled to hold its first meeting ever in Buenos Aires in April 2016.
Beyond their work promoting the IETF, the ISOC Latin America and Caribbean team led by Regional Bureau Director Sebastian Bellagamba, has worked to promote the development of Internet exchange points, NRENs and supporting top-level national domains, as well as address important topics such as Internet governance and cybersecurity. All of these things help make sure a wide range of people – from engineers, to businesses, to policy makers, to end users – keep the Internet growing, changing, working, and open for all.
REGIONAL HIGHLIGHTS: AFRICA
Africa is ready for business
Kenya-based ISOC Senior Development Manager for Africa Michuki Mwangi has a simple vision for the future of the Internet in that continent.
"The vision is that by the year 2020, we should have 80 percent of the Internet traffic that is generated within the continent. And we only have to go outside of Africa to get the remaining 20 percent. So 80 percent local and 20 percent international Internet traffic by the year 2020. It's a very ambitious programme."
Historically, African Internet users, particularly those in different countries or on different ISPs, have had much of their traffic routed through Europe, driving up costs and pulling down speeds.
To change this and reach the 80/20 vision, ISOC partnered with the African Union and African Network Information Centre to implement AXIS, the African Internet Exchange System. The AXIS IXP Best Practices project, to help engineers in various countries across the continent set up their own domestic Internet exchange points, allows the various countries' ISPs to trade traffic with each other without routing it through Europe.
The AXIS project will also support existing IXPs to grow and become regional IXPs, where ISPs from several countries in a region will be able to exchange traffic. In the first two years of the programme, 2013 and 2014, the AXIS project brought five new IXPs online. Michuki said that's a major breakthrough. From 2000 to 2013, an average of two new IXPs would be created in Africa every year.
He pointed to Benin as an example of what an IXP can do for a country.
"They were part of the AXIS project, and now that country moved from having an exchange point to having a Google cache," he said. "And there are now 130 megabits per second being exchanged. In terms of the benefits, just the difference in the experience of watching videos is significant."
It also cuts the cost for operators by roughly 70 percent. More importantly, though, the ability to do something as simple as watch a YouTube video gives users in Benin faith in the quality of the infrastructure.
"It's the user confidence that is really critical," Michuki added. "Once you have that confidence, governments offer services online, businesses get involved in e-commerce. It's that confidence that's built on something as simple as a Google cache."
Michuki and his colleagues, led by Regional Bureau Director Dawit Bekele, are also working on other projects to help improve the Internet in Africa, like helping create a network of domain resellers working in top-level African country domain names via the yearly Africa Domain Name System Forum. They are also hosting the African Peering and Inter-Connection Forum (AfPIF), which gets ISPs, IXPs, and terrestrial and subsea fiber, and content providers in the same room.
Kevin Chege, ISOC's Internet Development Manager for Africa, is working to build people power with Network Operator Groups and National Research and Education Networks in various regions across the continent. Typically, engineers were trained directly by ISOC or with partners who would fly personnel into a region to conduct week-long training seminars. But in 2014, ISOC piloted a new, online training course on UNIX, networking skills, and managing Domain Name Servers.
"The idea of the online course was to increase the reach, scalability and improve the efficiency of the programme," commented Kevin. With the assistance of ISOC's Internet Leadership Programme, we were able to deploy this online course. That's a major step towards increasing the number of people we can train per year. We've only been able to train about 200 or 250 [per year], but with the online course we think we can triple or quadruple that number."
The other major development in 2014 was an increase in the number of Network Operator Groups doing their own training and capacity building in their respective regions.
"We played a part in the creation of two new Network Operator Groups, one was in Southern Africa and the second one was in Sudan," Kevin said. "And those two Network Operator Groups were able to undertake their own capacity building activities locally, without much support from us, which is a big benefit of the programme and one of the main objectives."
The work ISOC and its partners are doing is crucial for the next stage of the continent's development. Africa is ready for business. Opportunities abound for content providers and network operators.
REGIONAL HIGHLIGHTS: ASIA
Bridging gaps for greater collaboration
Asia is one of the fastest growing regions in the world when it comes to the number of people with Internet access, thanks in large part to a boom in low-cost smartphone handsets, which have made the hardware cost of getting online a fraction of what it once was. That said, the increase in access isn't happening universally. Throughout Asia, people in rural areas are much less likely to be able to get online than their urban counterparts.
The Internet Society Asia-Pacific Bureau has been working to change that through the Wireless for Communities (W4C) programme, in partnership with the Digital Empowerment Foundation (DEF), an Indian NGO working on digital opportunities at the grassroots level across India. The goal is to build the networks in a sustainable way that will allow them to be integrated into day-to-day life, and be operated and maintained by the local community.
"We don't want to just give people a bunch of towers and routers and say, 'This is your network, we built it for you to use the Internet,'" said Noelle de Guzman, ISOC's Asia-Pacific Regional Programmes Coordinator. "It's a common problem in international development and aid, to supply something to the community, and then five years down the line it's not being used anymore."
To do things differently, the W4C programme trains people to build and maintain their own wireless networks and at the same time equip the community with skills to use the Internet. The programme also provides training in everything from network operations to digital literacy. ISOC and the DEF are careful not to duplicate work already done by other NGOs, but complement it instead.
In 2014, the latest phase of the W4C project called Wireless Women for Entrepreneurship and Empowerment (W2E2) was launched to help make the Internet more accessible for women. In the communities where W4C works, Internet access is still very dependent on the use of communal computers in what are called Community Information Resource Centres (CIRCs). Because of the social restrictions placed on women in some of these places, accessing these computers can sometimes be intimidating. W2E2 works to combat this by teaching women computer skills ranging from spreadsheet applications to network operation. The project has borne fruit in several ways. Women are now running Internet cafés and managing CIRCs in their local communities, helping fight the idea that women shouldn't be using computers or running micro-enterprises.
In addition to supporting these and other programmes that promote Internet access and development in the region, Asia-Pacific Bureau Regional Director Rajnesh Singh and the team work in close collaboration with Chapters and regional partners to strengthen the Internet Society's mission.
One critical topic in 2014 was bridging the gap between technical initiatives and policy development. To reach concrete outcomes while navigating specific countries' challenges, the Bureau established the Asia-Pacific Internet Dialogue (APID). Held in June in Papua New Guinea, the APID invited regulators, local ISPs and policymakers to participate in a focused discussion about specific issues and concerns identified by local hosts.
Issues discussed included:
Building an open Internet exchange and promoting a healthy local Internet ecosystem;
Internet infrastructure and policies for open Internet traffic exchange;
Understanding principles and practices of interconnection and traffic exchange operation; and
Understanding policy and regulatory implications of establishing a sustainable Internet-friendly ecosystem.
The inaugural APID was highly successful and became a catalyst for the implementation of critical changes.
Another significant achievement in 2014 was the Internet Society Survey on Policy Issues in Asia-Pacific. Created to gain a greater understanding of region-wide attitudes on existing and emerging challenges on Internet policy issues, the survey compiled responses from 1800 Internet Society members in countries throughout the Asia-Pacific region. In fact, close to half (48%) of respondents identified themselves as residents of South Asia; 28% were from or in Southeast Asia, and the remaining 24% came from East Asia and the Pacific region. The survey highlighted cybersecurity as an area of growing interest to stakeholders throughout Asia.
The survey also revealed that Internet users in Asia-Pacific are very concerned about access, despite the rapid growth of Internet uptake throughout the region. Specifically, users identified a need for focused attention on the lack of Internet connectivity in remote and rural areas, as well as relatively high costs of broadband subscriptions.
REGIONAL HIGHLIGHTS: NORTH AMERICA
Responding to cyber surveillance
For decades, we've been promised secure, strong, end-toend cyber encryption. Yet, the Snowden revelations have challenged our belief in a secure Internet and caused major Internet companies to harden their networks and systems.
ISOC's North America Bureau, led by Paul Brigner, focused on this important topic in 2014 and collaborated with its Chapters to host several important events highlighting the promise of a trusted Internet.
In May, the San Francisco Bay Area Chapter of the Internet Society held its Second Cyber Surveillance Conference at the Mayer Theater on the Santa Clara University Campus. Participants engaged in an interactive forum that posed several unique questions:
Whether you consider them valid or not, what harm have recent revelations about NSA cyber surveillance activities had on companies in Silicon Valley?
What will happen if nothing is done to change those activities?
And what can Silicon Valley companies do to mitigate that risk?
What can or should public policy advocates do to help?
Public policy experts, members of the business community, and members of the press drove discussion of those questions in several focused panel discussions:
Silicon Valley businesses shared concerns about the impact on their customers and their operations.
How are companies planning technological enhancements to protect their customers and themselves?
Which news stories have had the most impact on Silicon Valley companies?
What public policy changes should be made to protect Silicon Valley business and their customers—and what can policy advocates do to advance those changes?
What opportunities—and challenges—exist for better collaboration between the business community and those involved in the world of public policy and governance?
By encouraging evaluations from several perspectives—this conference helped redefine the way stakeholders discuss and resolve the issues that affect them most.
In December, the Washington DC Chapter of the Internet Society hosted a seminar, "Towards a Trusted Internet: Backdoors to the Crypto Promised Land," which was the third in a series of seminars focused on Internet trade, economics, and governance issues.
Moderated by Dr. Eric Burger of the Internet Society Board of Trustees and Georgetown University, the panel discussion featured Russ Housley, Chair of the Internet Architecture Board; Lance Hoffman, Founder and Senior Staff Researcher, Cyberspace Security Policy and Research Institute at George Washington University; Quentin Liu, Senior Director of Engineering, Symantec; and Christopher Soghoian, Principal Technologist of the ACLU Speech, Privacy & Technology Project.
Internet Society Communities
You can find the lists of: